So, we just wrapped up some of my most favorite sessions of the year at The Art Barn with the most adorable little ones and their little farm animal friends. As a professional child photographer, I couldn't get enough of watching those little faces light up as children were asked to hold a chick, feed the ducks, or pet a bunny. Some children were torn about whether or not to jump up and down or run to momma and daddy, but it is all part of this amazing experience. See some of the results for your self in this post.
A Bunny Kiss
Little Thumper And A Laugh
Glancing Back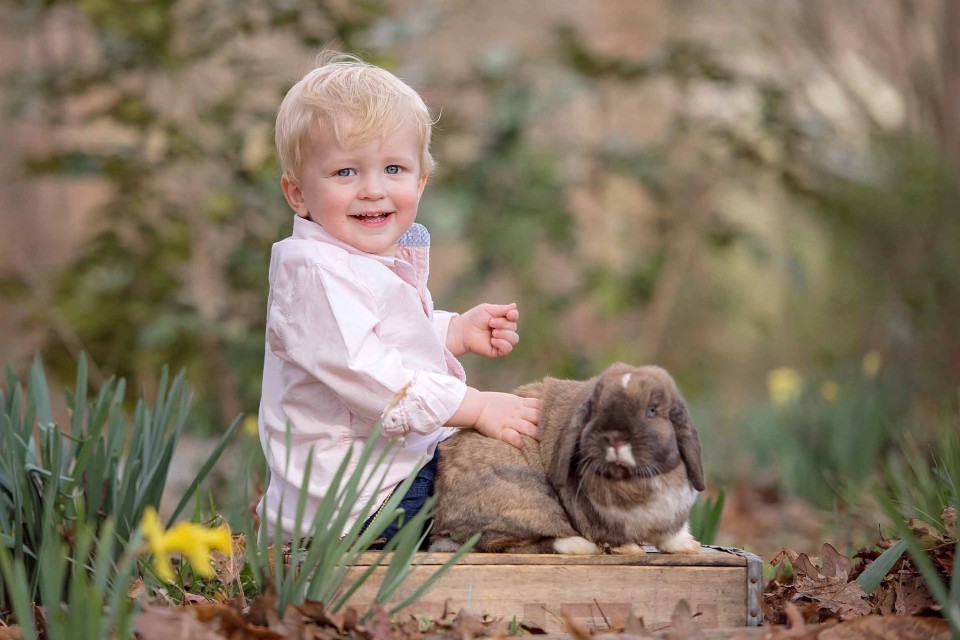 A Tender Moment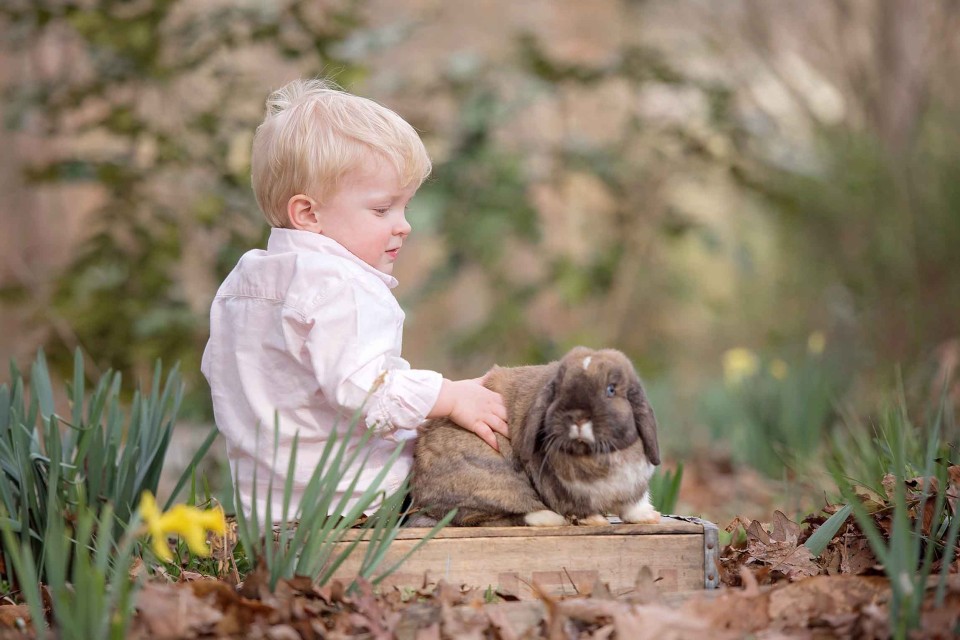 Farmer Sue and her crew will make you feel at home each and every time you visit TheArtBarn at Morning Glory Farm … where good things grow. As the saying goes – A Farm to call your own … I know my children and I sure feel that way as we frequent the farm as often as possible, from Birthday Parties to play dates with all of her farm friends. Friends of all ages can come and meet Farmer Sue's entire animal family, create some great art, and have time to relax and enjoy being on a real family farm. They offer lots of camps, field trips and even speech pathology therapy right on site. Click here to visit Farmer Sue's website The Art Barn. I encourage you to check it out and learn about how great the farm is for yourself. You can also follow her on FB  here The Art Barn to stay up-to-date on the latest farm fun, camps, and play dates. You can even connect with Farmer Sue directly by contacting her here: Contact Farmer Sue.  The farm is located at  208 Roper Road, Canton, GA 30115.
A Duckling Snuggle
Duckling Whisperer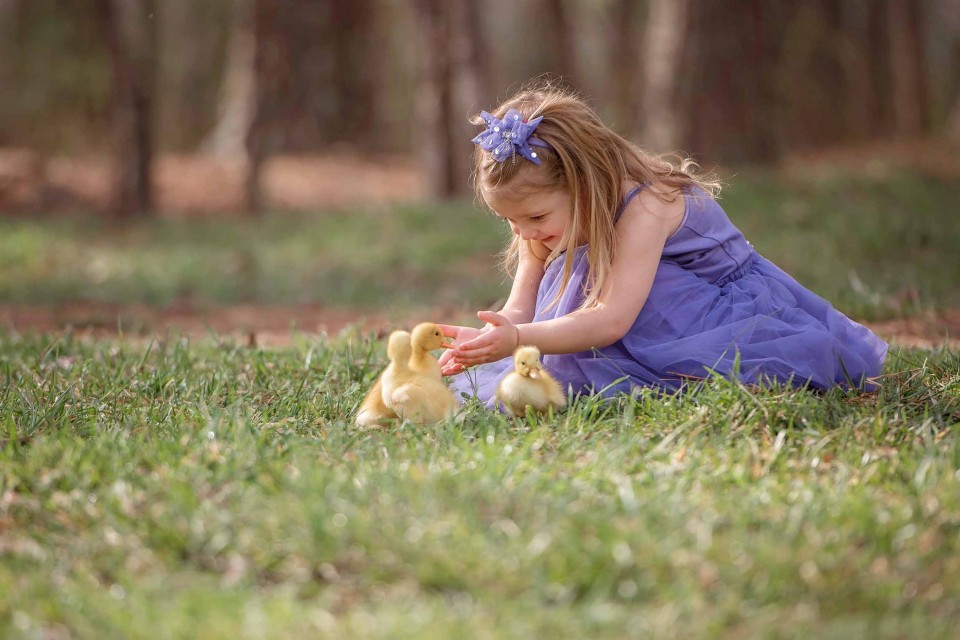 Tickles and Duckies, Oh My!
Bunny Eskimo Kisses
I Think She Likes Those Little Duckies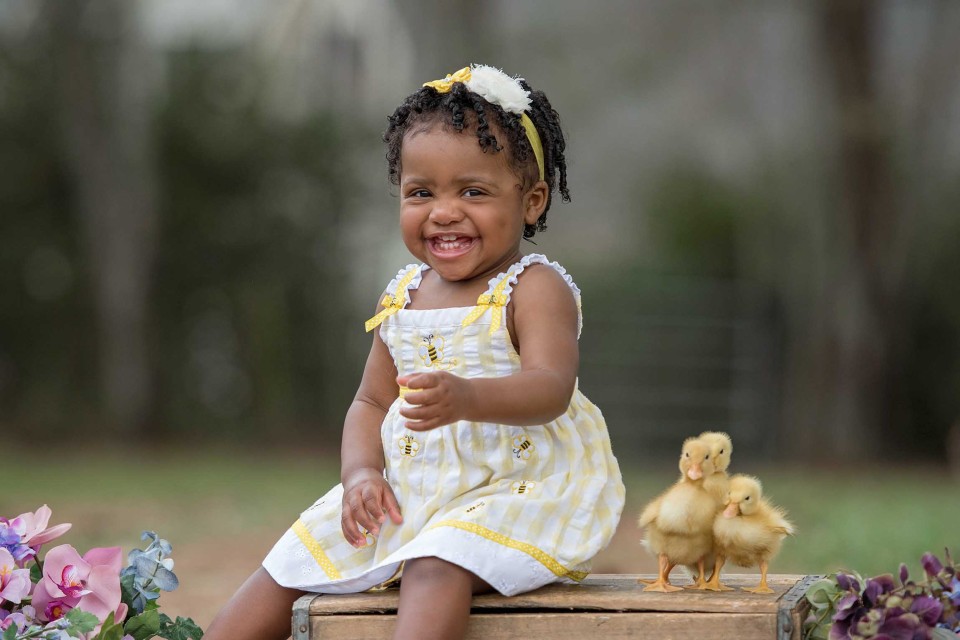 Dainty Duckies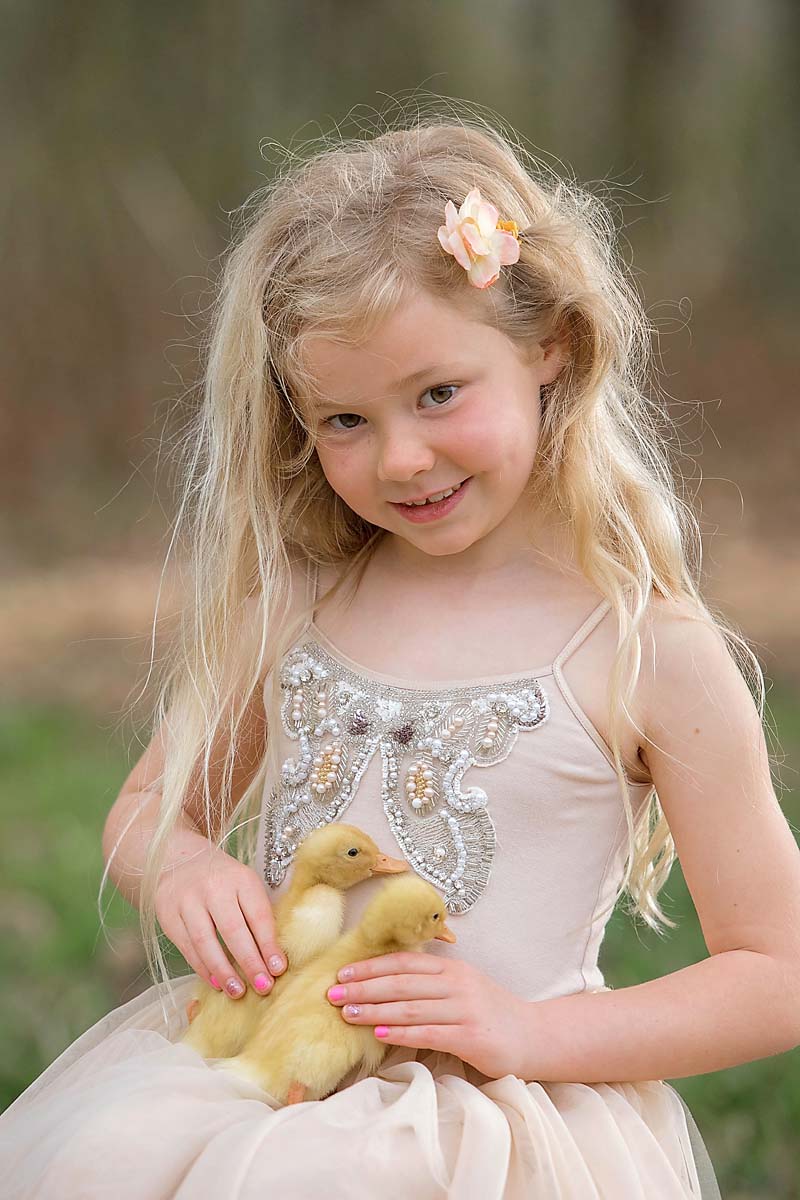 This Bunny Is So Silly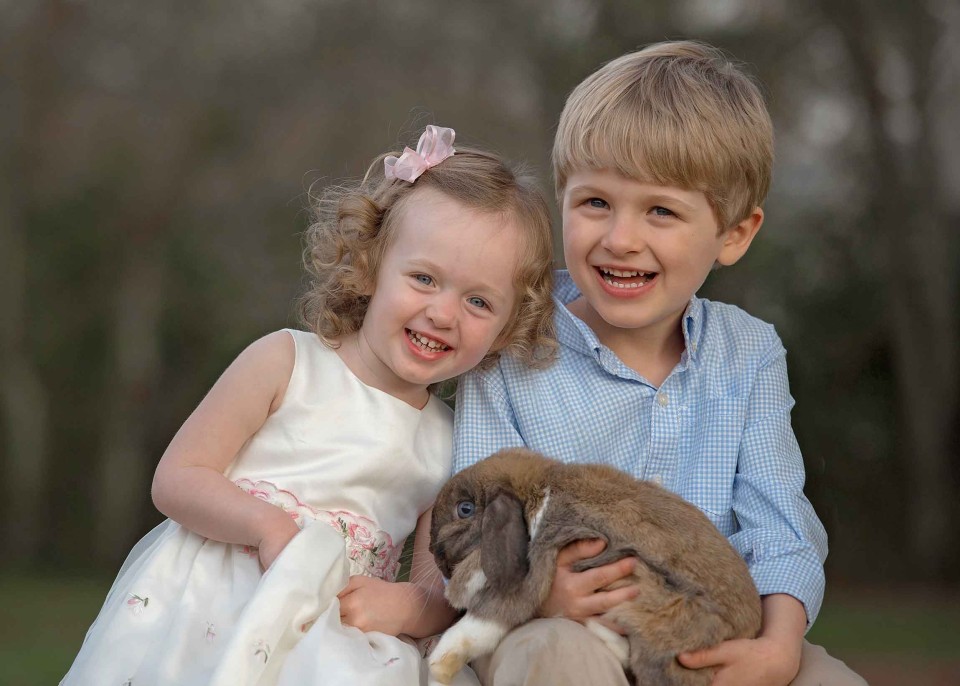 I Think This Bunny Deserves Some Applause!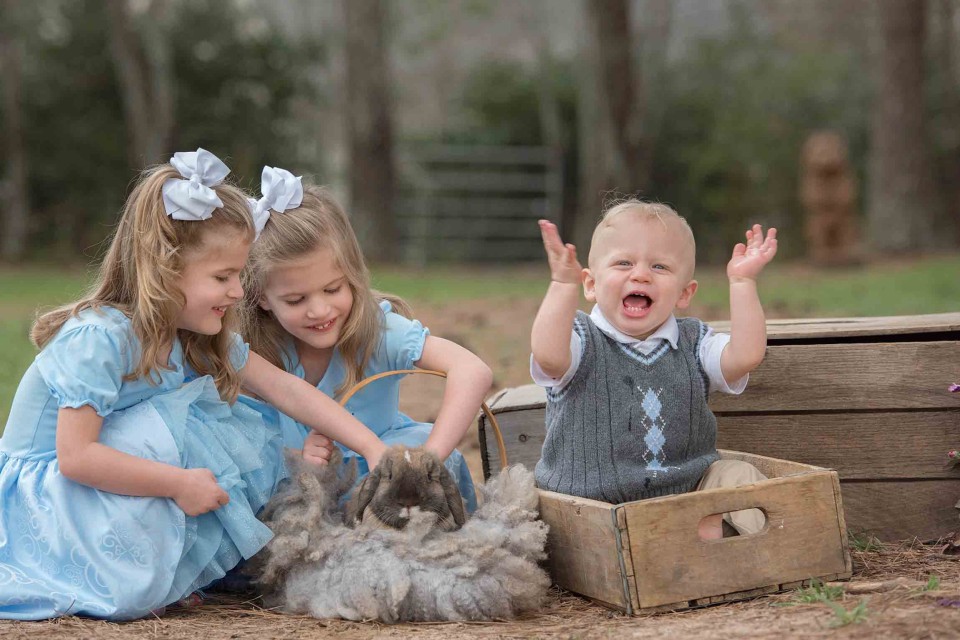 Sweet Embrace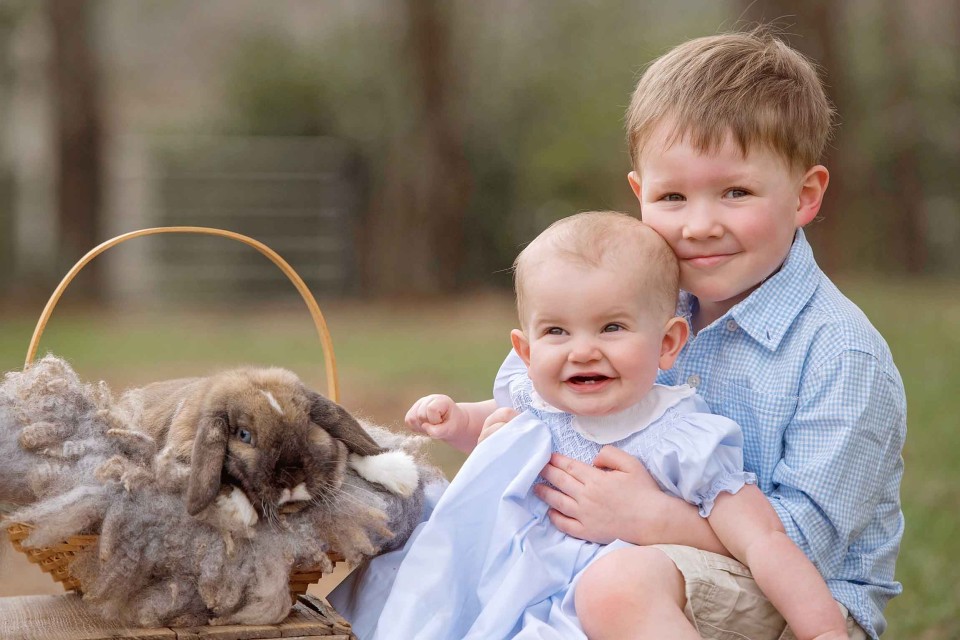 Ducklings Deserve Applause Too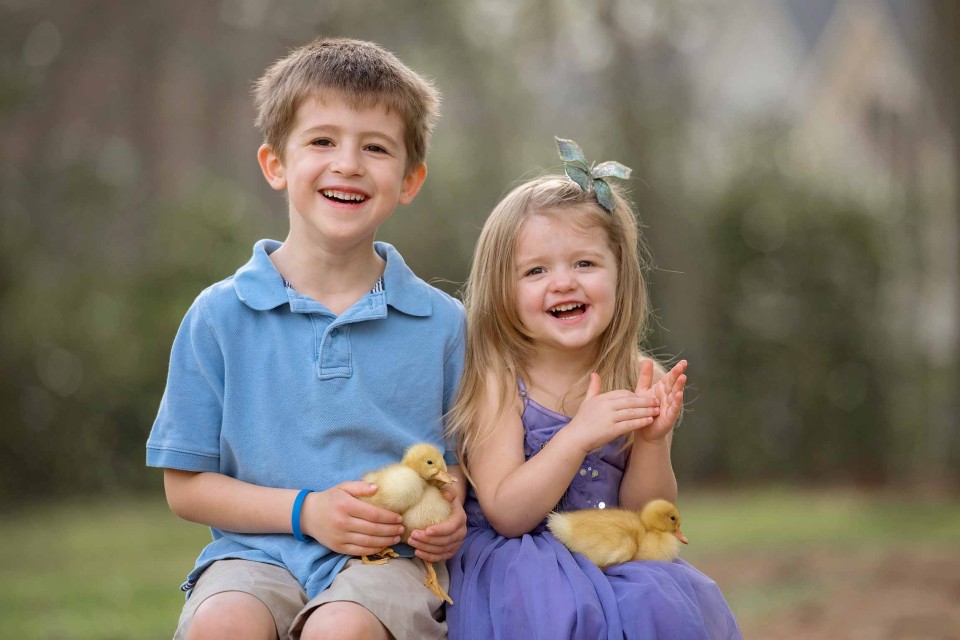 You Go Ahead And Smile Brother, I'm Keeping My Eyes On The Little Guys Over Here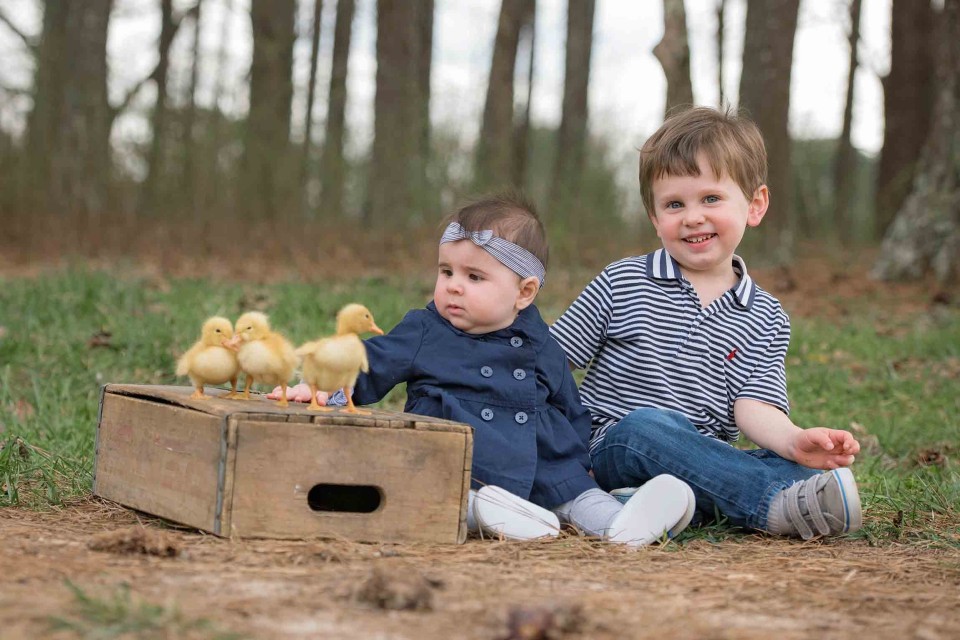 Why Don't You Hold The Ducklings, While I Sit Here And Look Cute!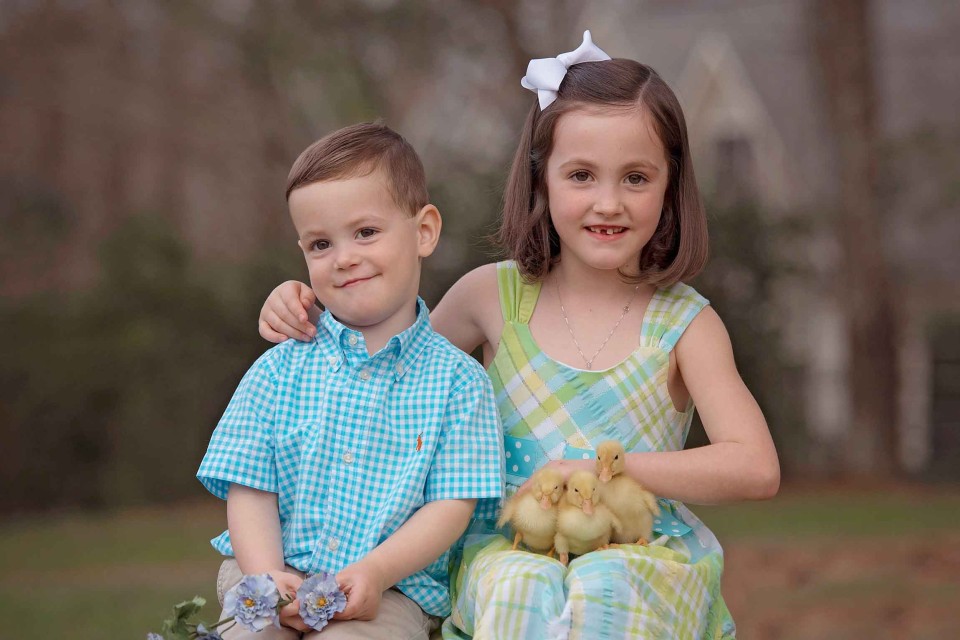 Siblings
Look How Sweet They Are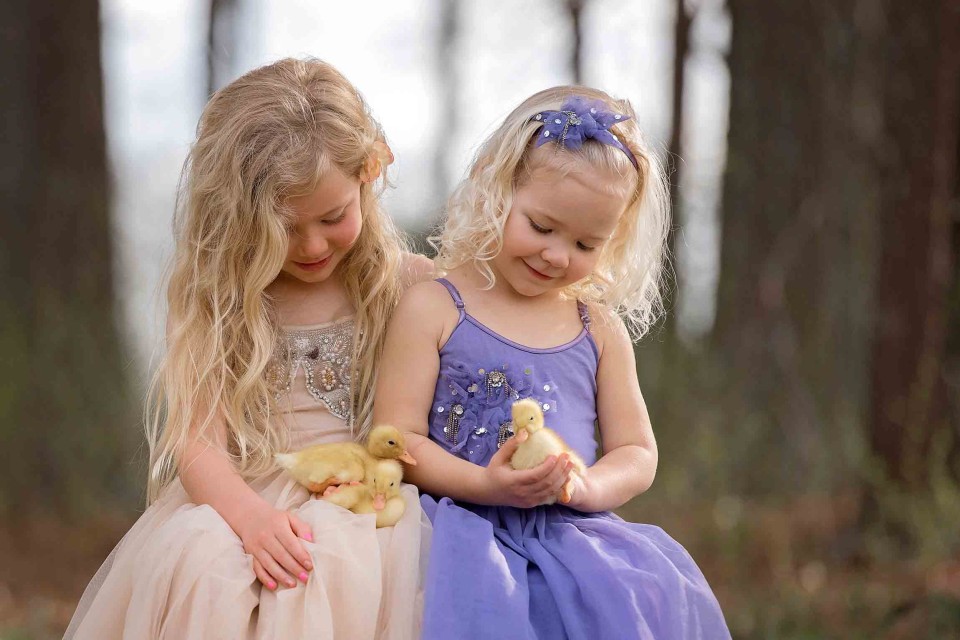 Just Chicklet And Me
Happy Little Ones
Still want to see more of these little cuties with their favorite farm friends? Visit the following link: Animal Lovin'.
Contact me here to request more information about an Atlanta photography session, or you can follow me on Facebook and Instagram, where I announce special offers on professional photography and share my favorite images from recent photo sessions. I'd love to send you my newsletter as well.
Jennifer McCarren of Freckled Flower Photography specializes in newborn, child and family photography in North Atlanta, Georgia locations such as Alpharetta, Milton, Roswell, Dunwoody, Sandy Springs, Marietta and Canton.