All of my recent princess sessions have me smiling and twirling; filled with this magical feeling. There is nothing better than seeing the joy little girls feel when they get to dress up in these beautiful dresses.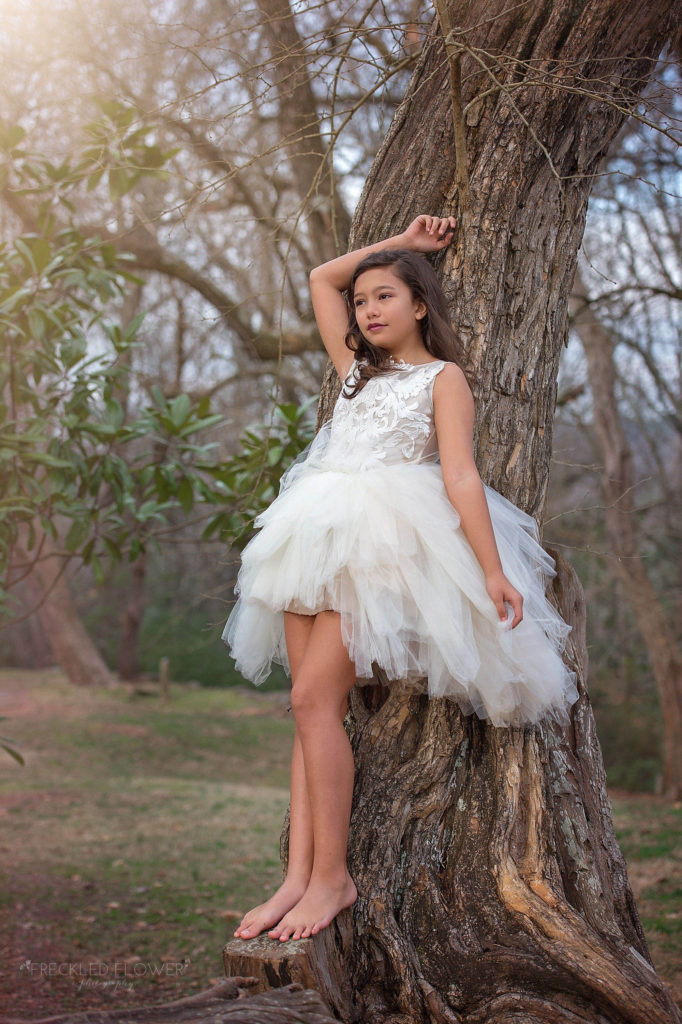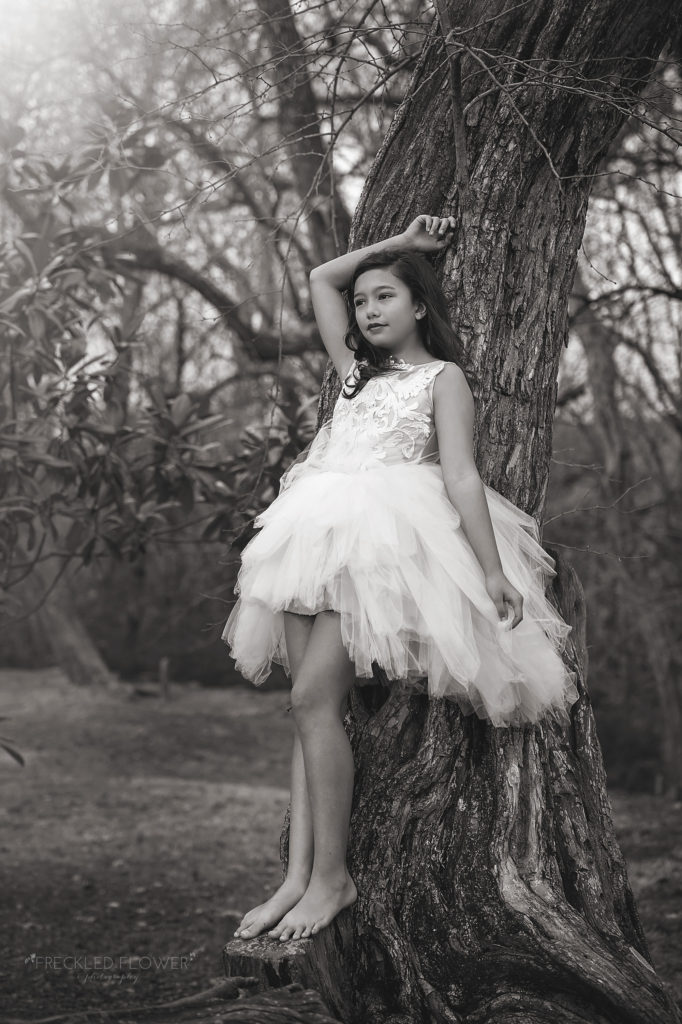 For this session we used an amazing location, Bulloch Hall, right here in Roswell, GA. We wanted a whimsy forest look with an option to get a few more formal looking images. Her fashion was from Alora Safari, which fit perfectly with the look we were going for. And our sweet little model's name is Sophia.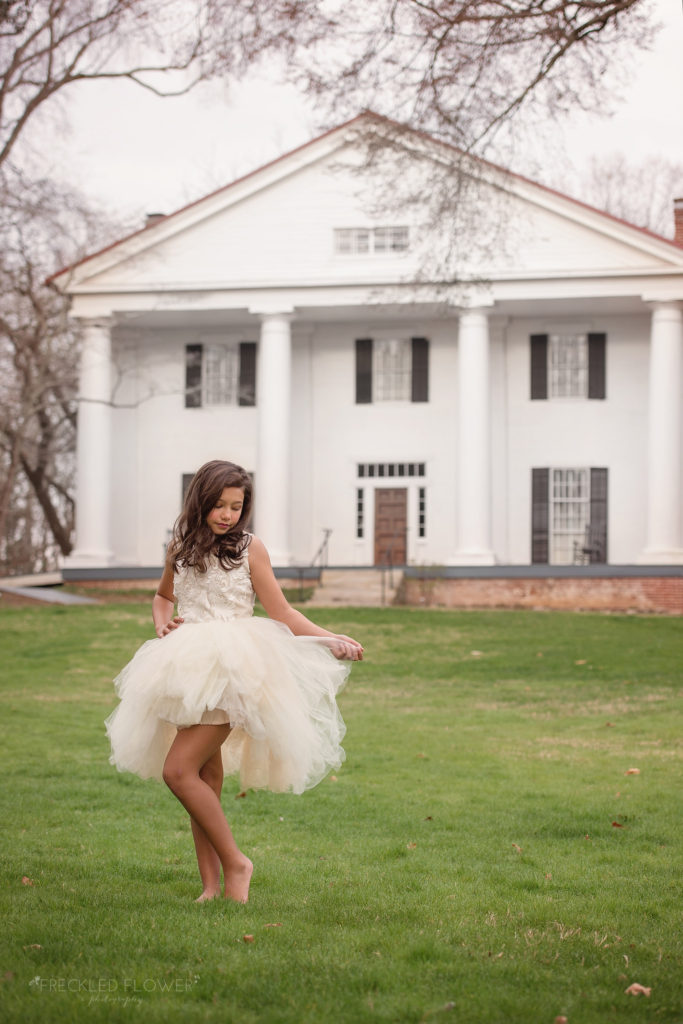 Princess Sessions
The details: well they are all taken care of when you schedule a session with us. We have an extensive selection of couture designs in various sizes and based on your design of choice, we will select a location to match. In just a 30 minute session, we will capture about 15-20 diverse images that can be used to create coffee table/princess books or a beautiful canvas display for her bedroom. Once the images are loaded to your online gallery, your most difficult decision is choosing which ones to print!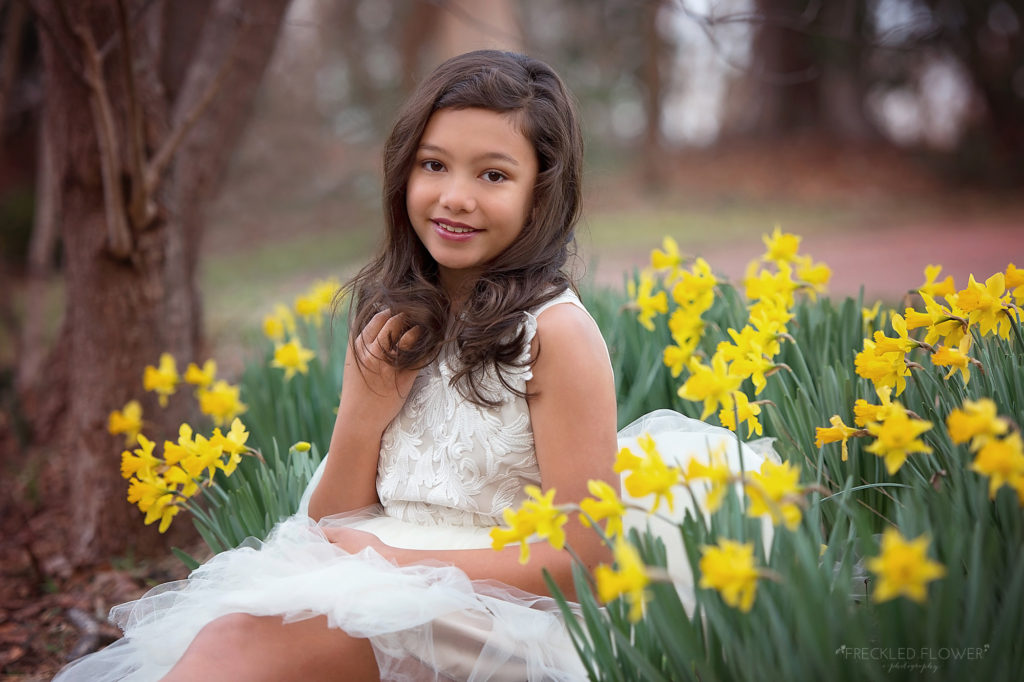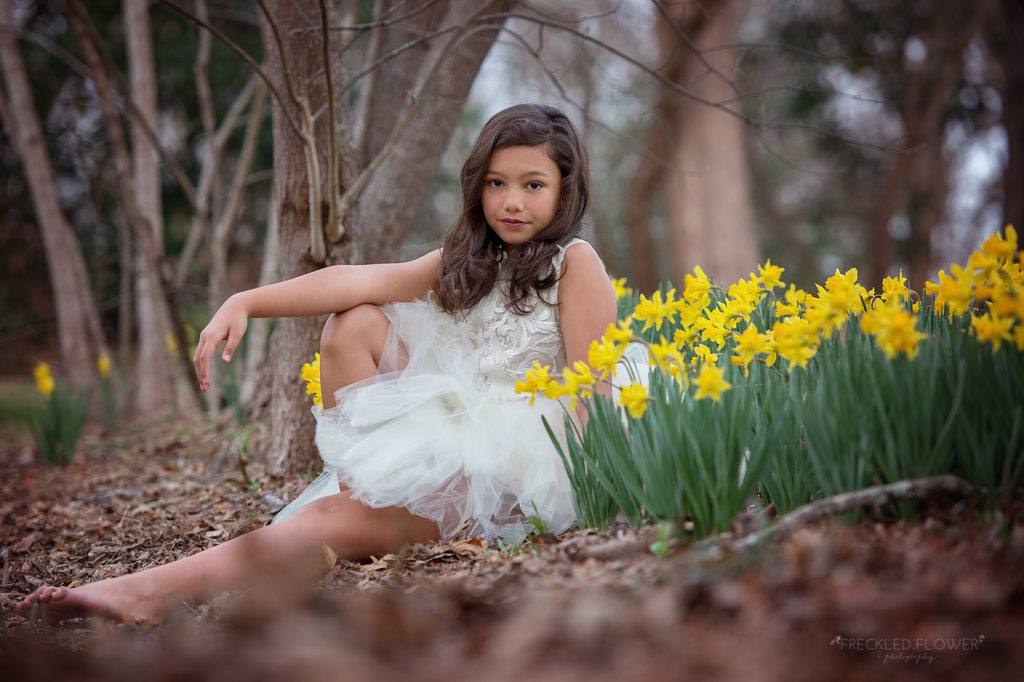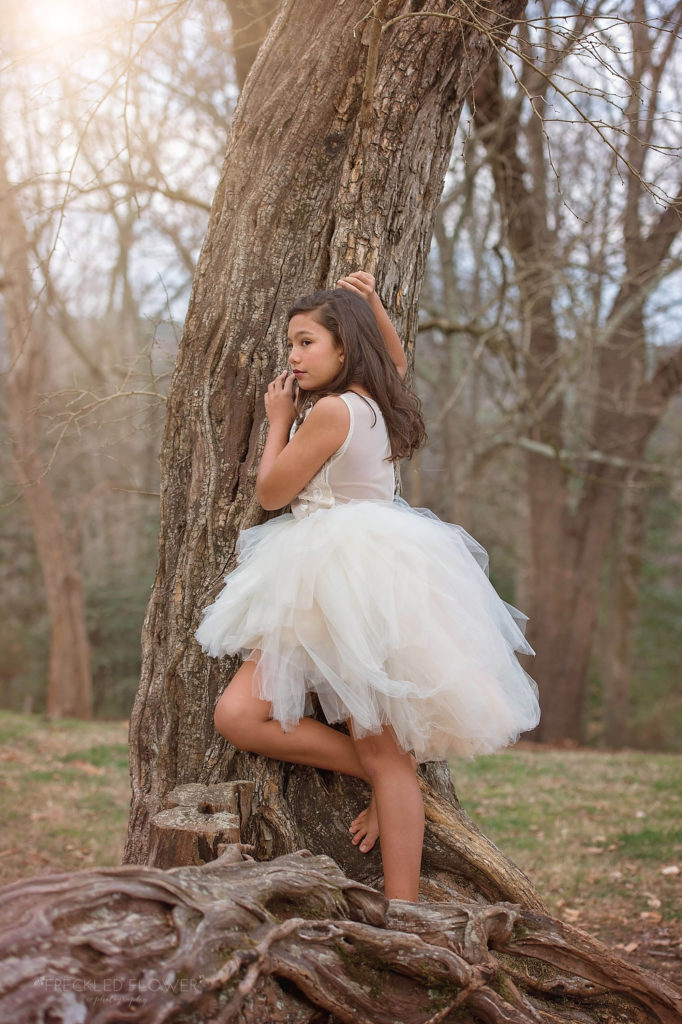 If you'd love to take your child on this magical experience, please contact me at freckledflowerphotodesign@gmail.com or 812-212-3089.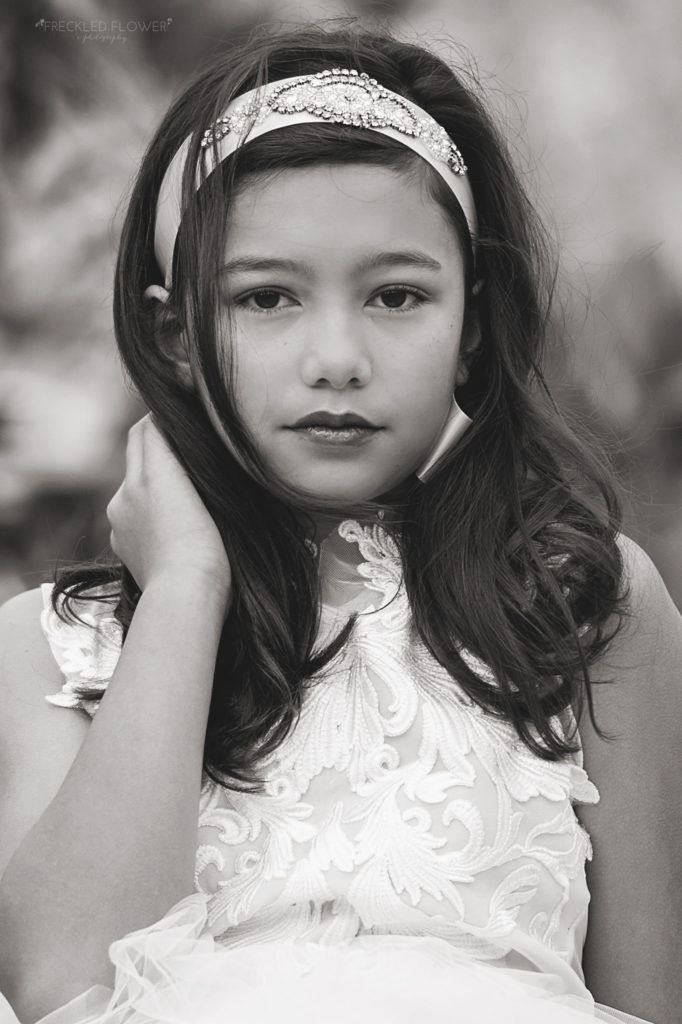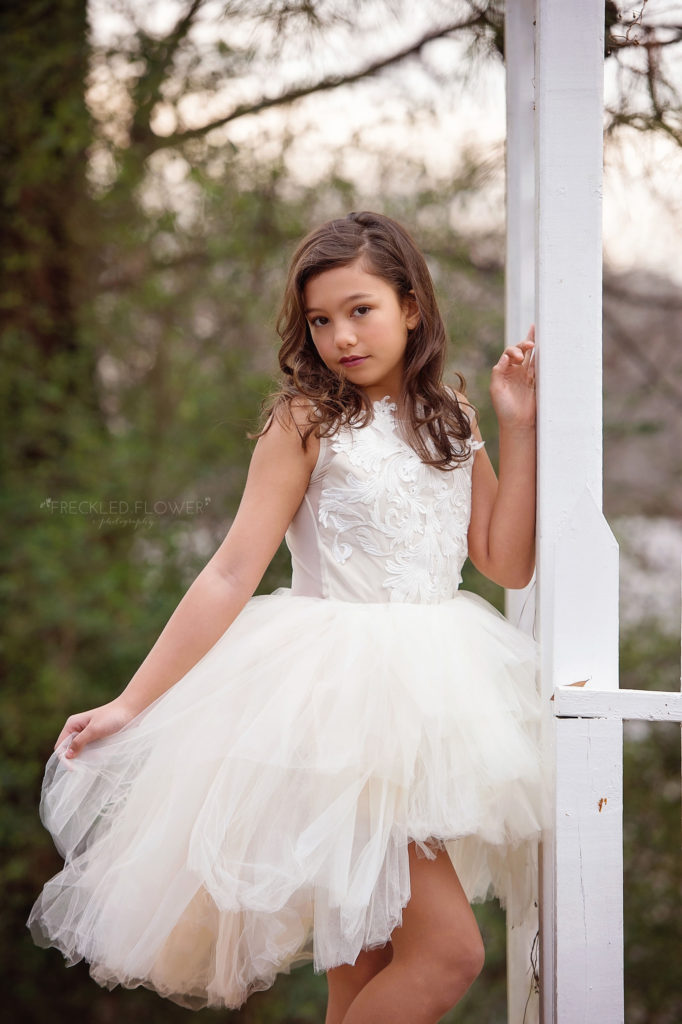 About the Roswell Photographer
Jennifer McCarren of Freckled Flower Photography specializes in newborn, child photography and family photography in North Atlanta, Georgia locations such as Alpharetta, Milton, Roswell, Dunwoody, Sandy Springs, Marietta and Canton.
Freckled Flower Photography is a proud member of Professional Photographers of America.
Freckled Flower Photography has been featured more than once on Beyond the Wanderlust, Mozi Magazine, Inspire- Digital or Not Fine Art Photography Magazine, Photo Artistry, Pretty Forum and many others. I've also been published in CHIC Critique Magazine: The Vintage Issue, Young Kids Fashion Magazine, Child Model Magazine http://www.imtherealthing.com and Petite Magnifique Magazine.
Contact me here to request more information about a North Atlanta Newborn Photography session, or you can follow me on Facebook, Instagram, and Pinterest, where I announce special offers and share my favorite images from recent photo sessions. I'd love to send you my newsletter as well – scroll up to enter your email address on the left.