Roswell Family Photography On the Farm
Toddler sessions keep me on my toes, but always produce some of my most treasured images. Typically, they are the most honest clients I encounter 🙂 And not easily persuaded either, so we just kind of have to roll with it during a session or it will likely end in tears. But, no tears for us today. A lot of play and pause; captured just what this family was hoping for.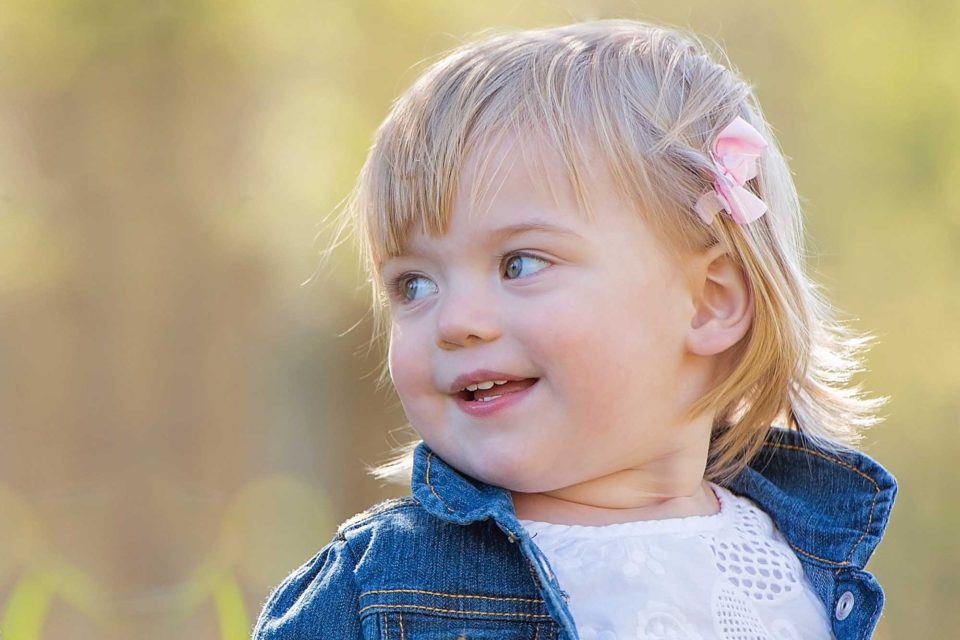 So, for this session … I knew going in that we would just have to see what this little miss did and did not want to do. We spent a good bit of time in the beginning letting her settle in. She was a little shy at first but that didn't last for long. I spent some time waiting for the perfect moments and pulling mom and dad in to interact with her behind the scenes.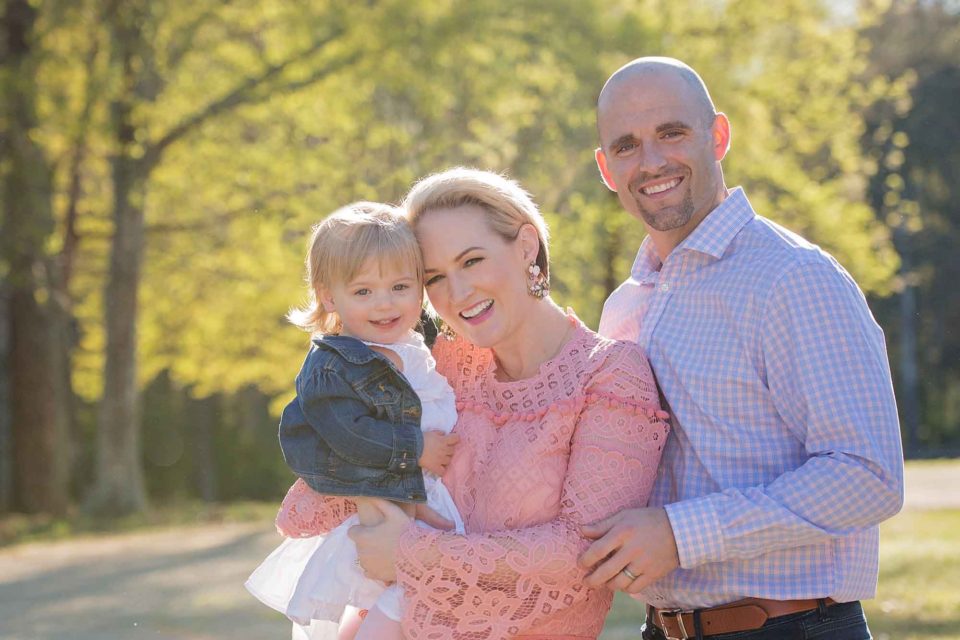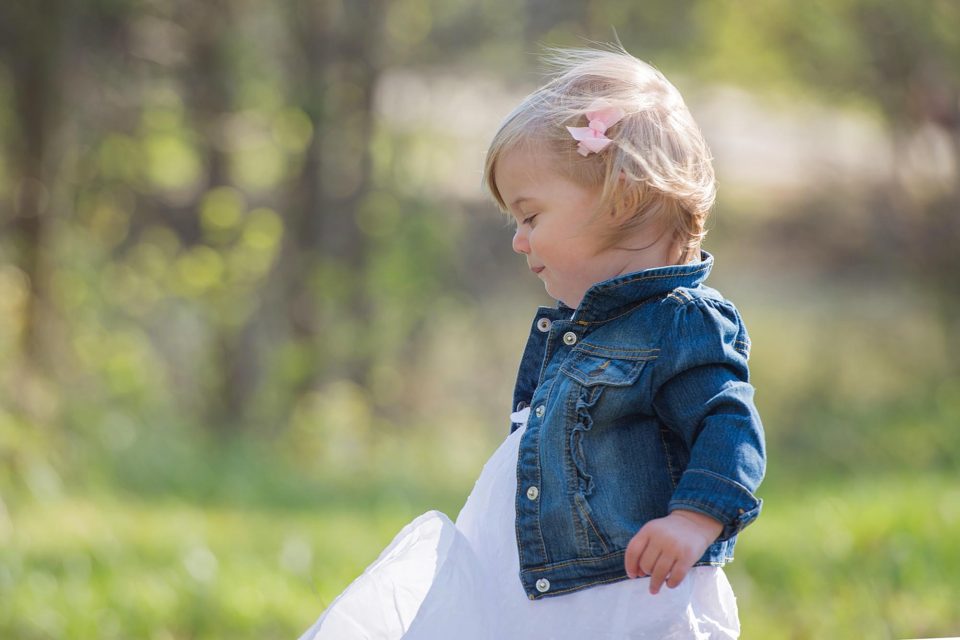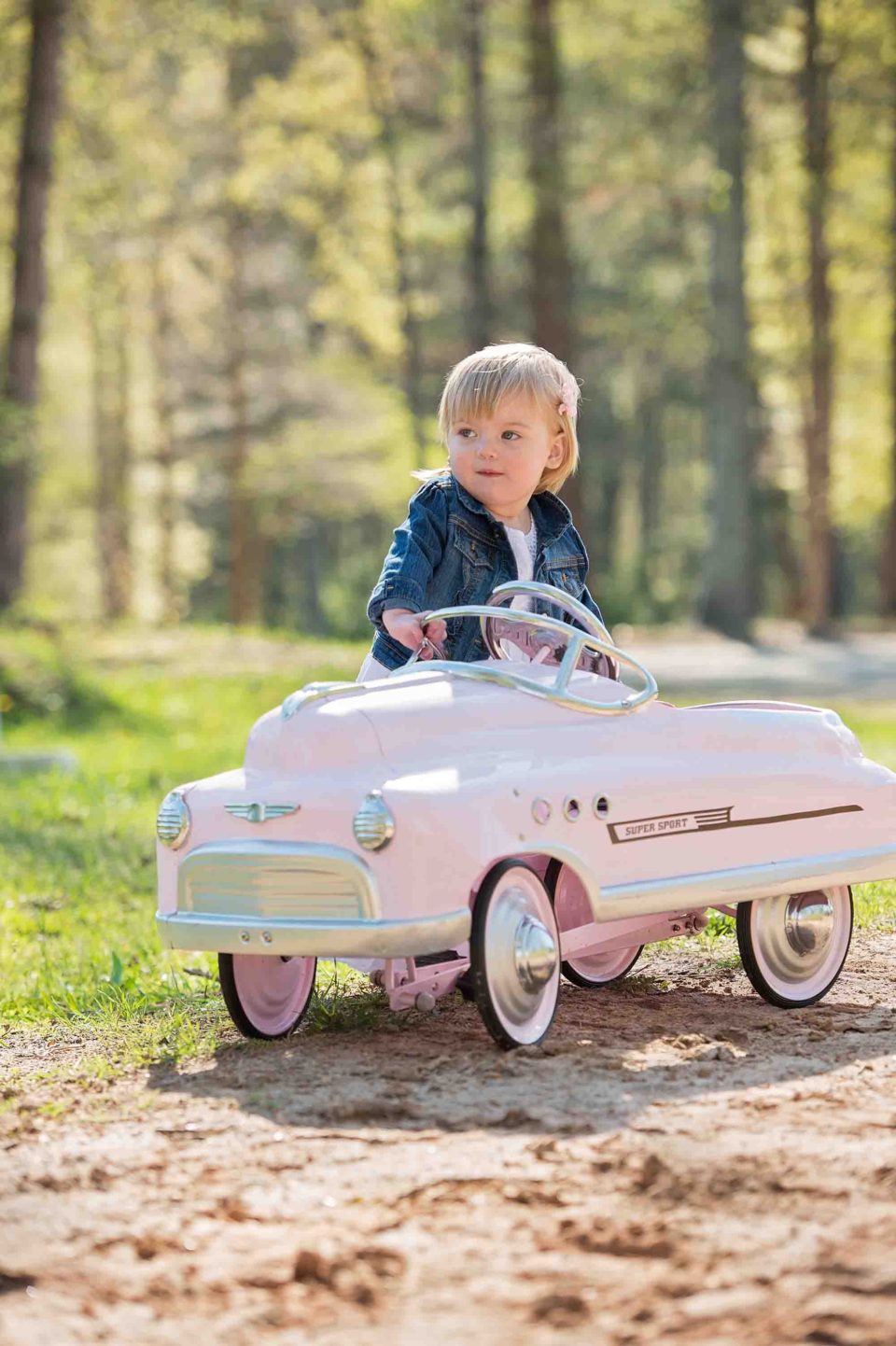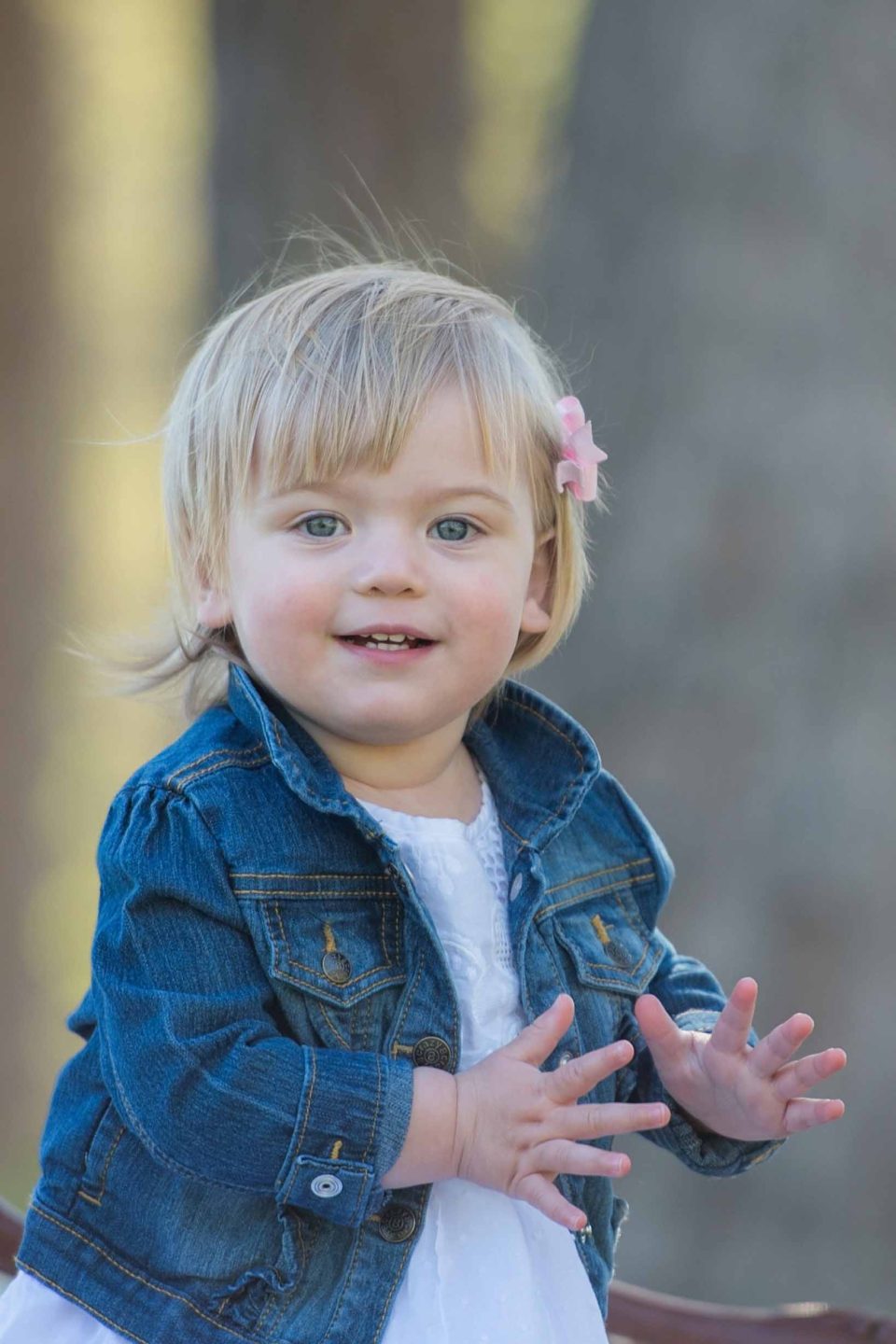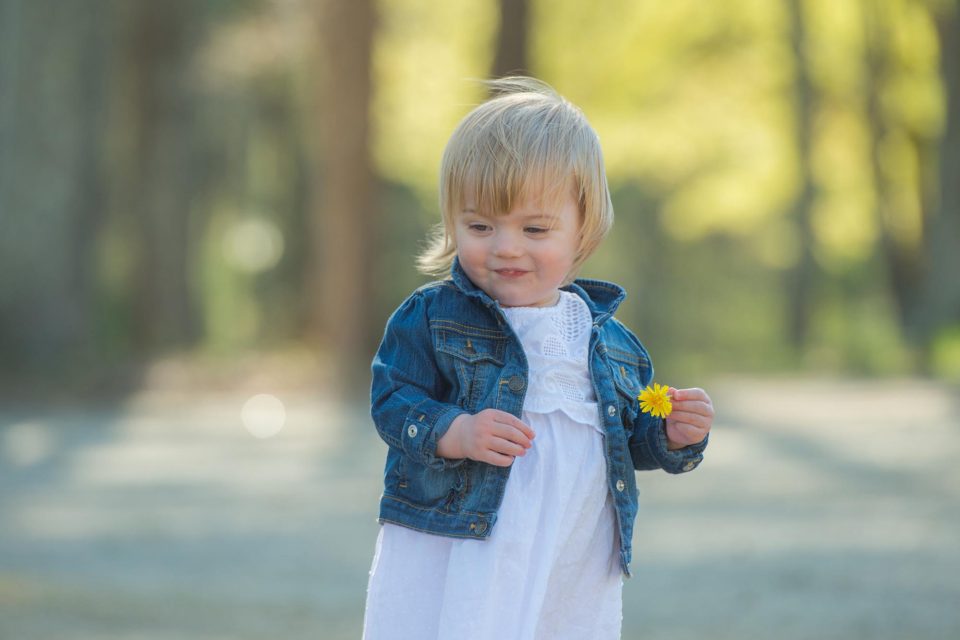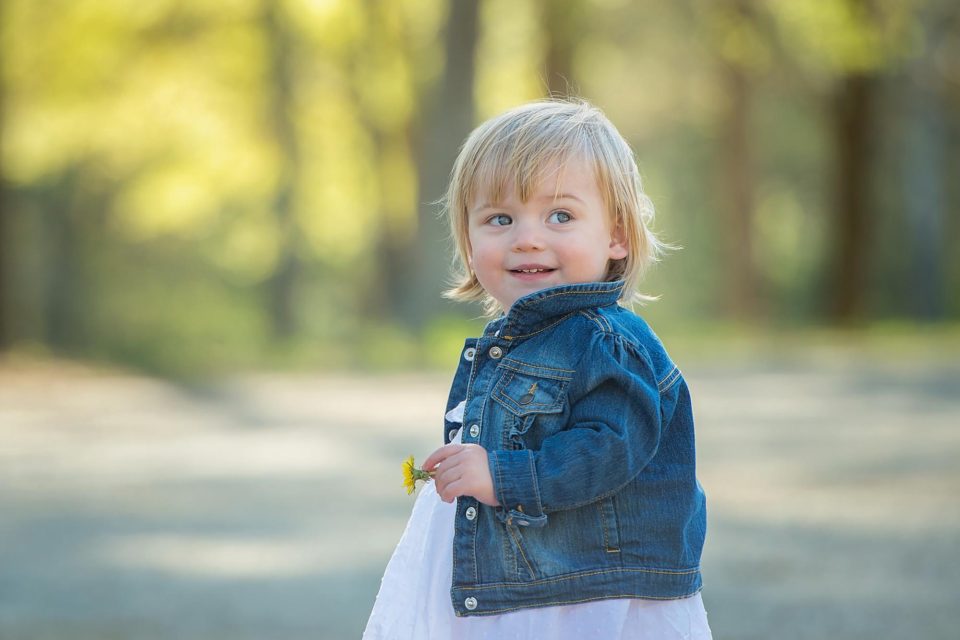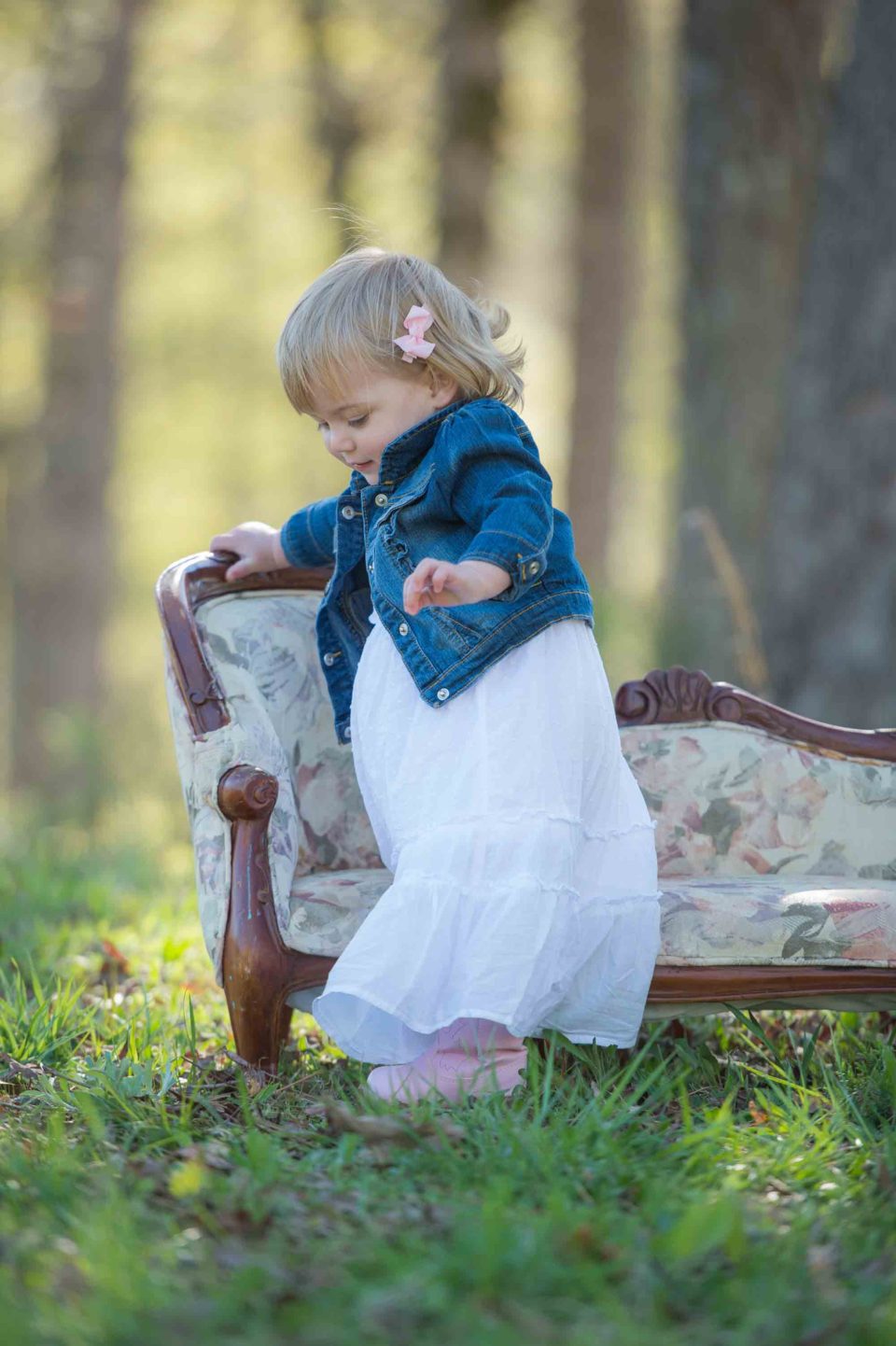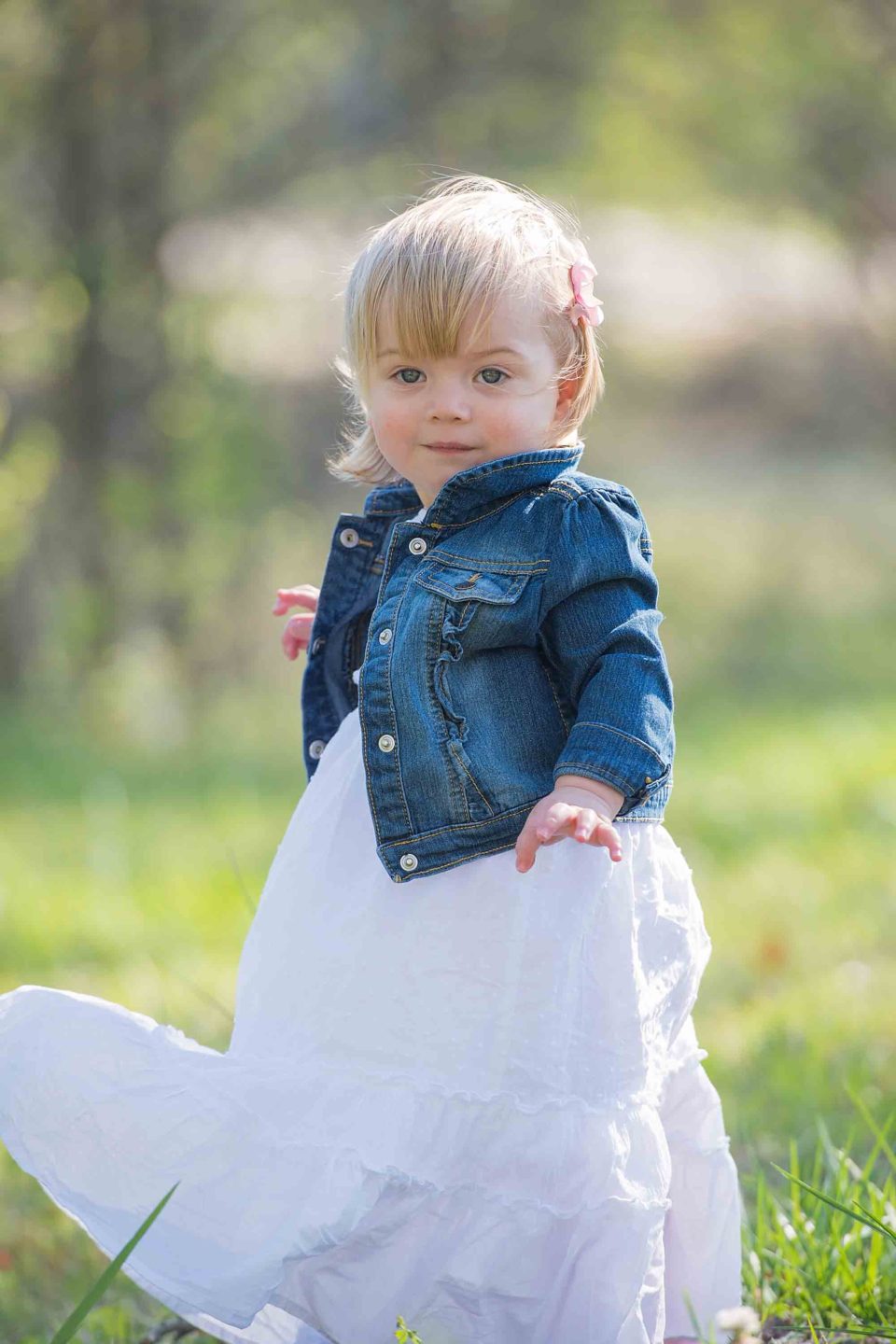 Some of these family images were captured right after mom and dad finished swinging and spinning her. She wasn't at all interested in my request for her to look over at me and smile or even my tickling tactics. Mom and dad had to work their magic to capture those true smiles. Successful family photography sessions with little ones are certainly built on teamwork.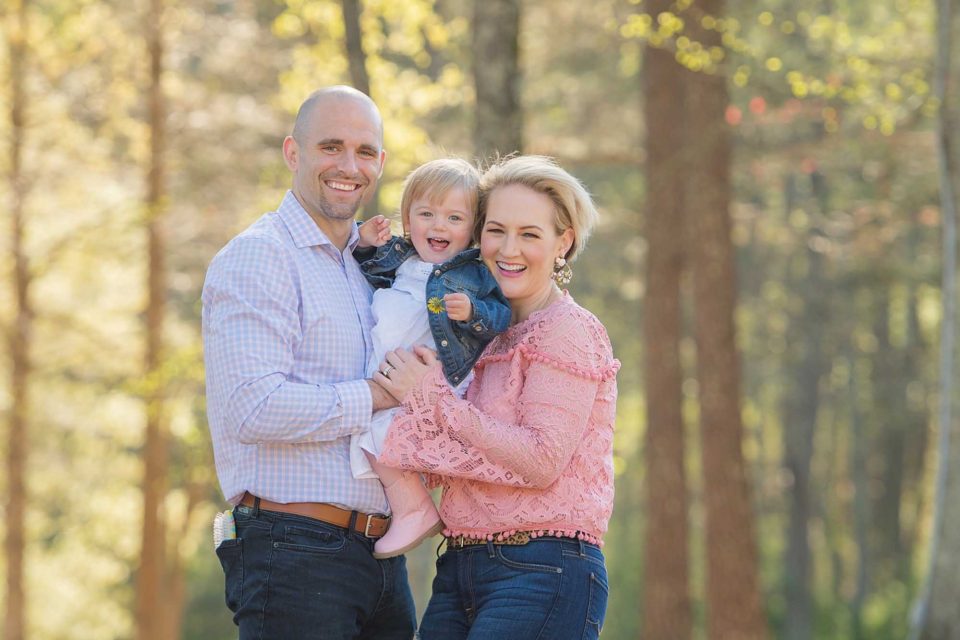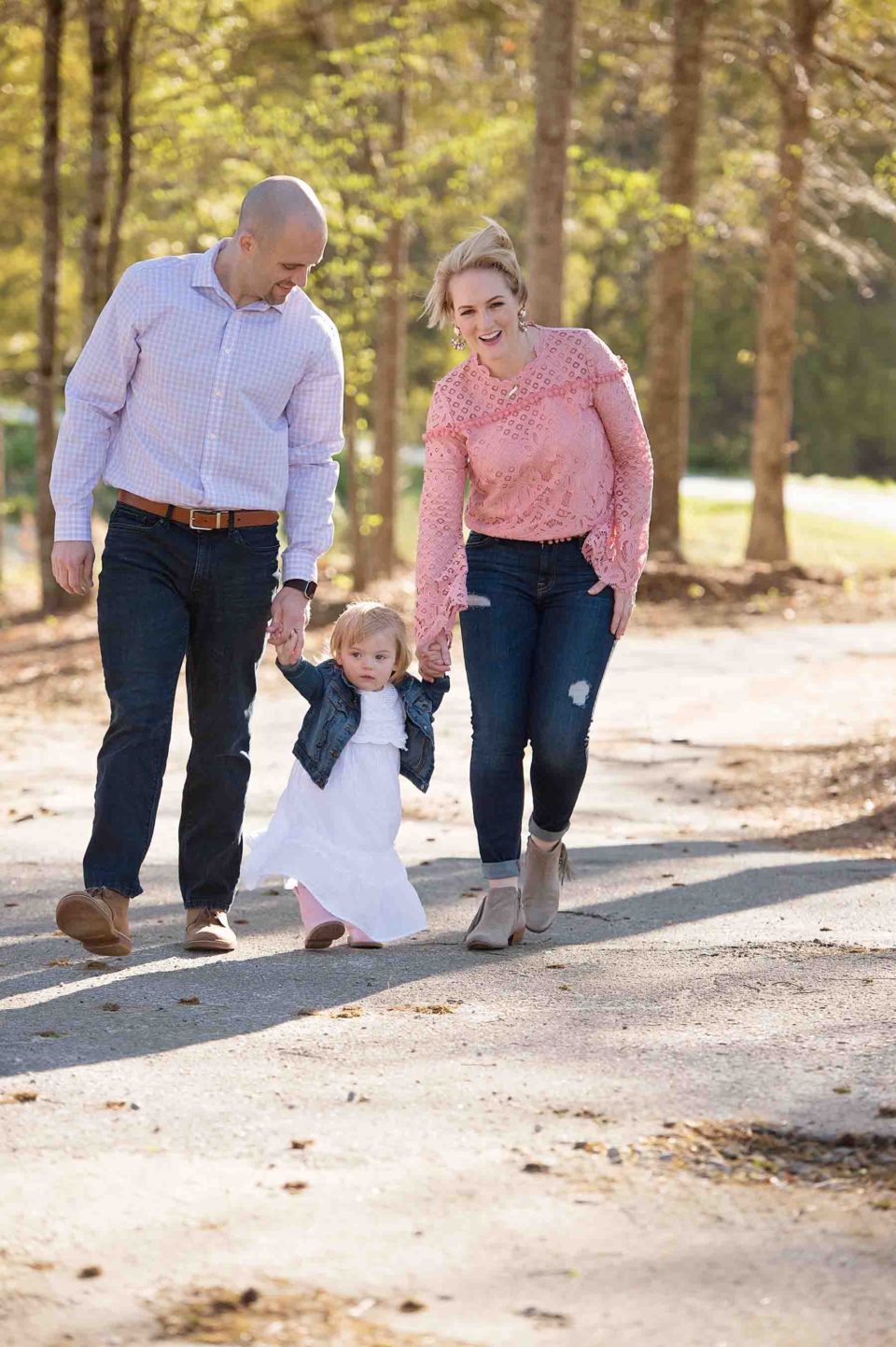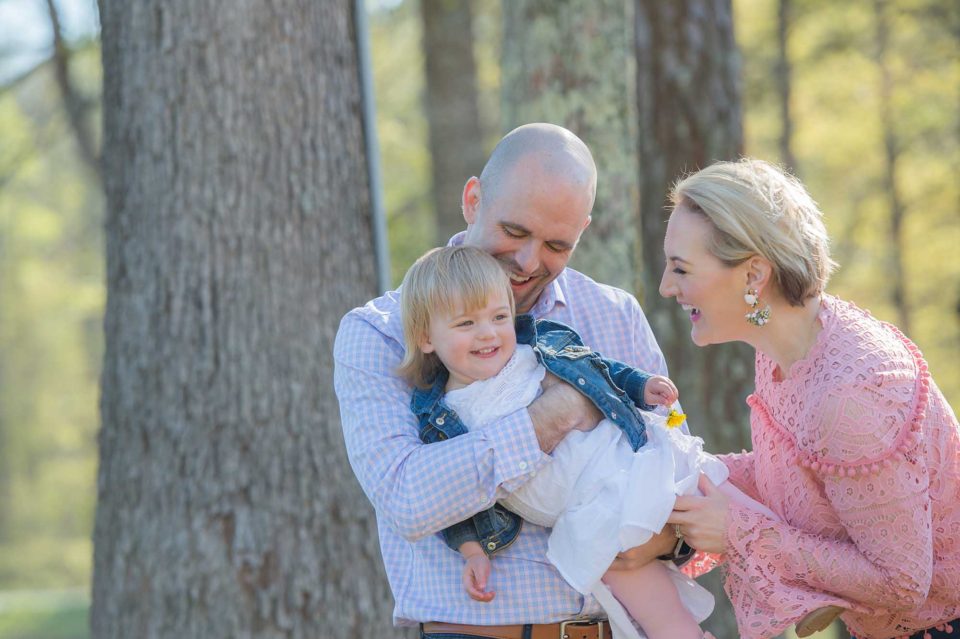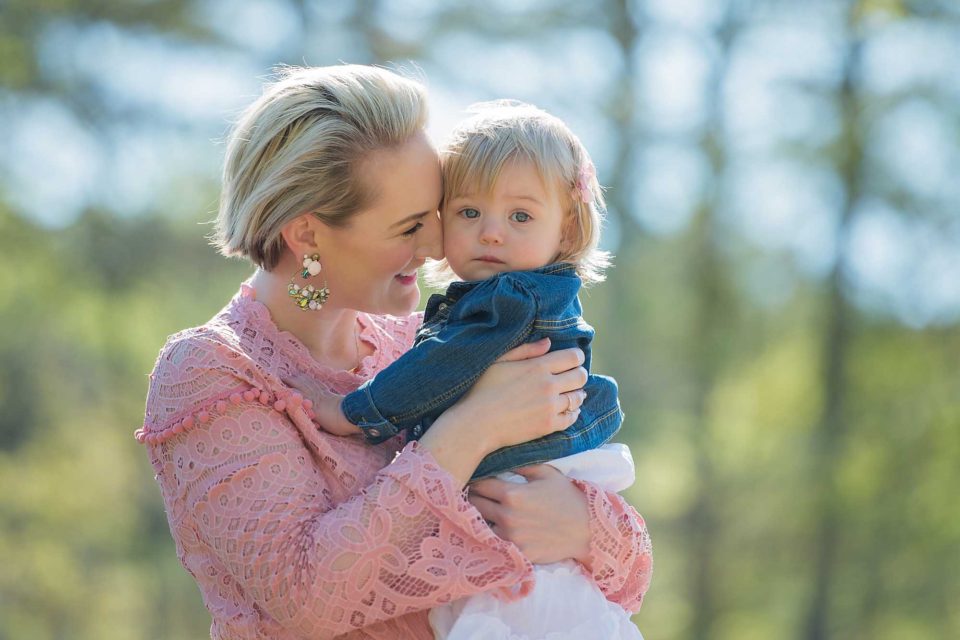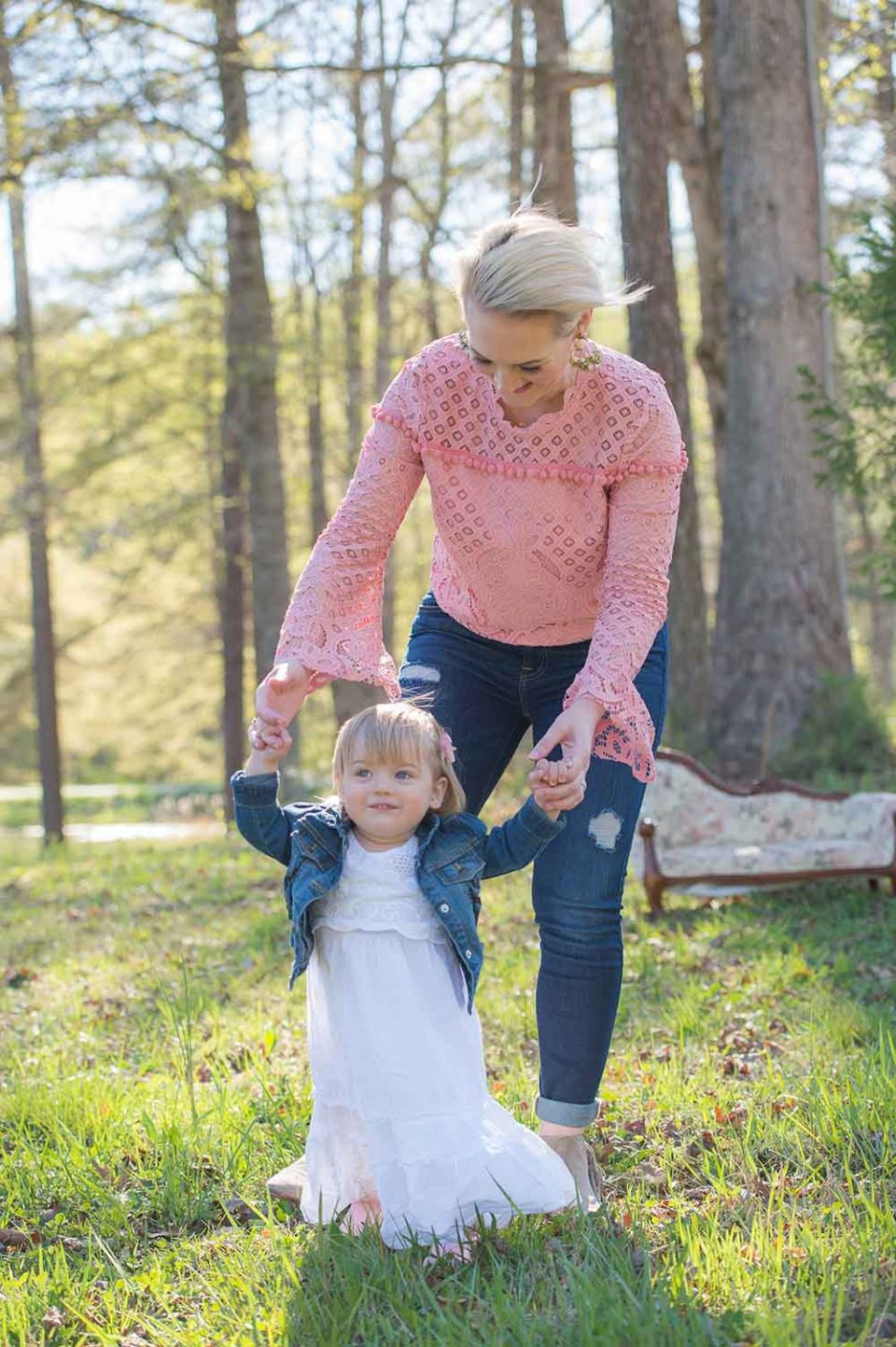 When we started losing steam, we let her have a break and run around and I am so glad we did. Look what Little Miss Precious did for us then.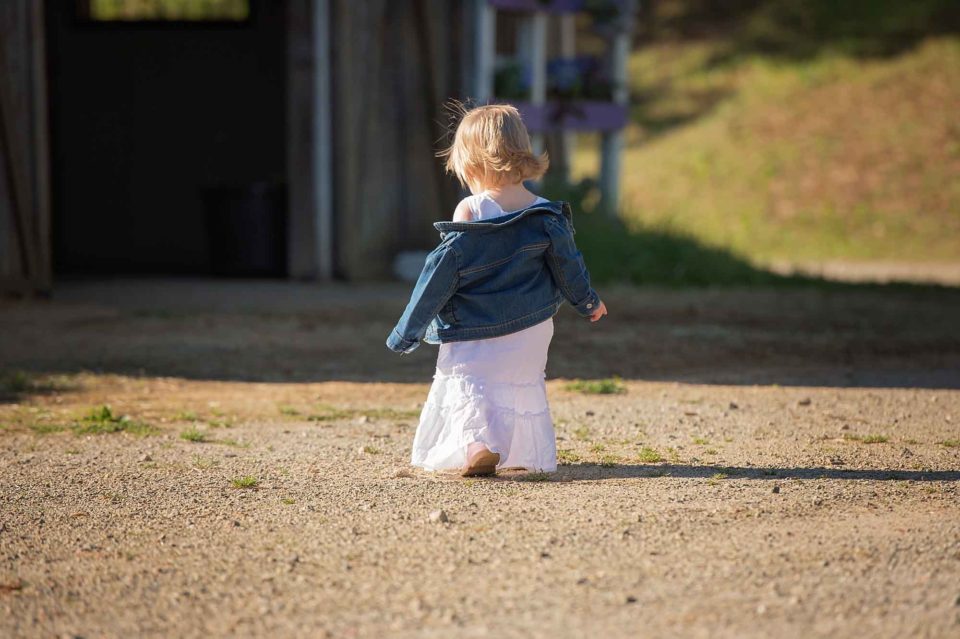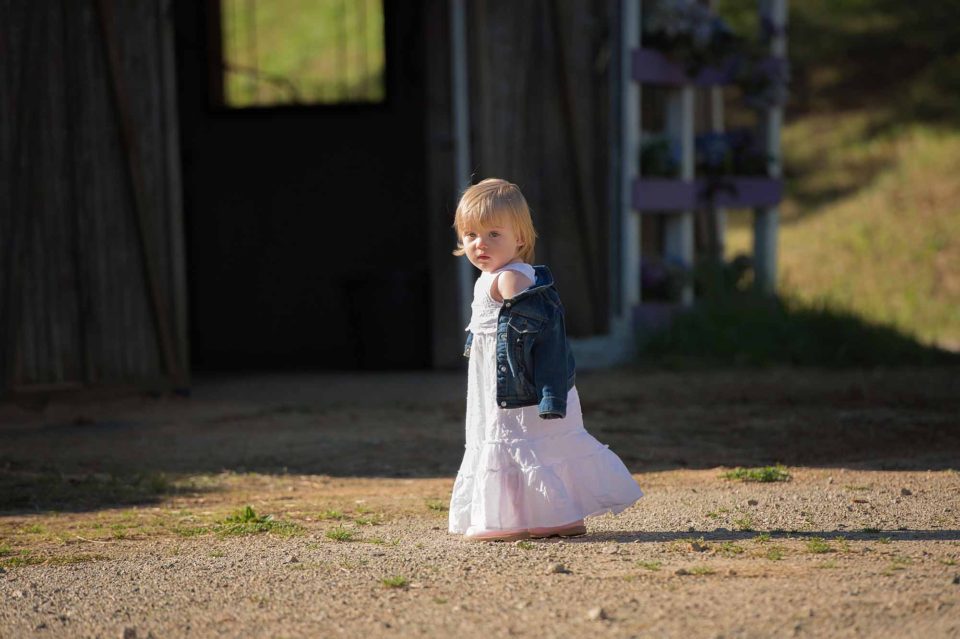 These are some of the clients' favorite images from this session!!!
Once she worked her way over to the barn, it was time to sneak mom and dad back in. This little girl wanted to be so independent, that in order for us to capture family images, we had to distract her with a game of peak-a-boo.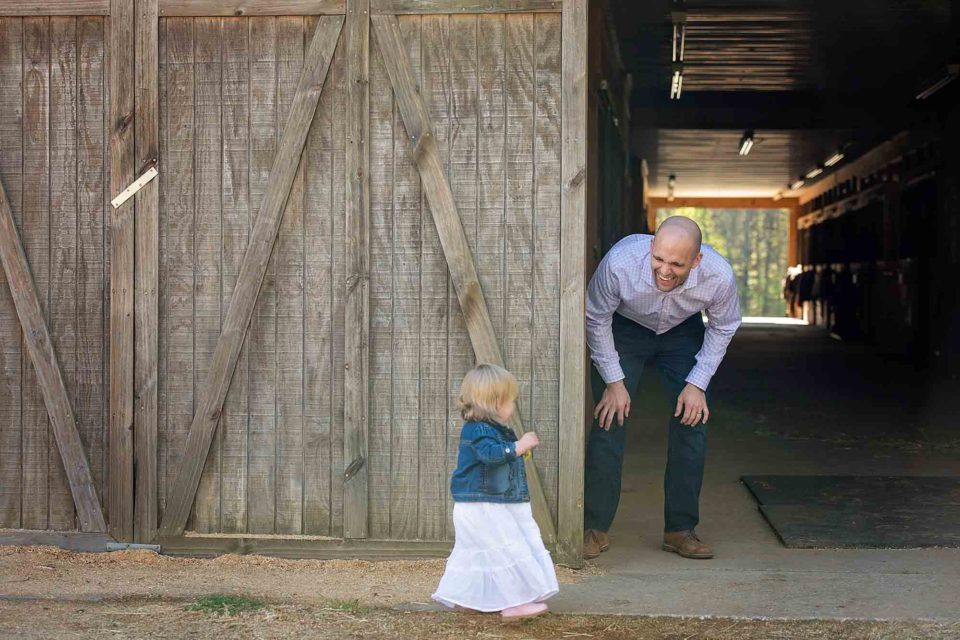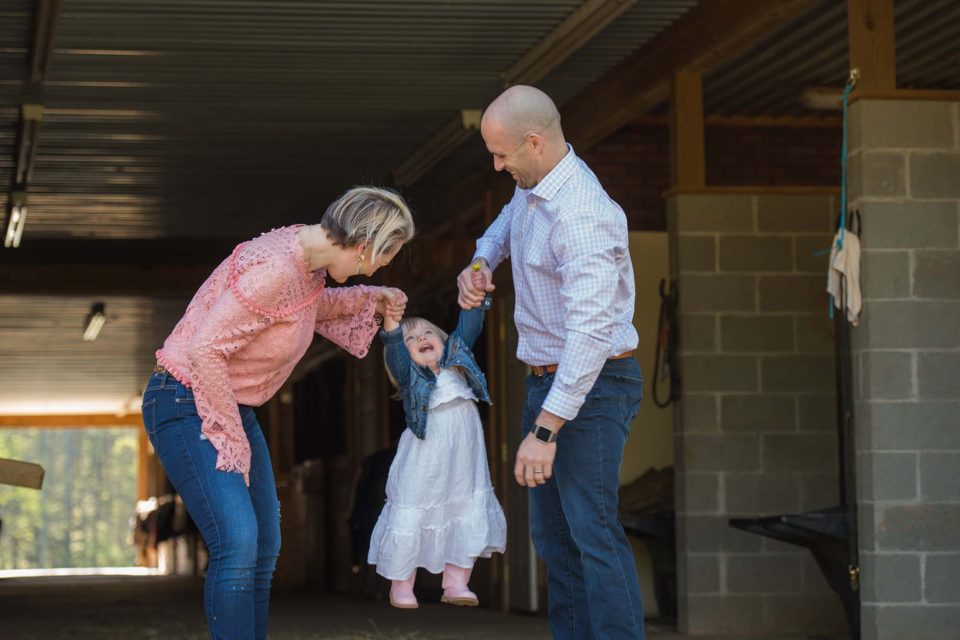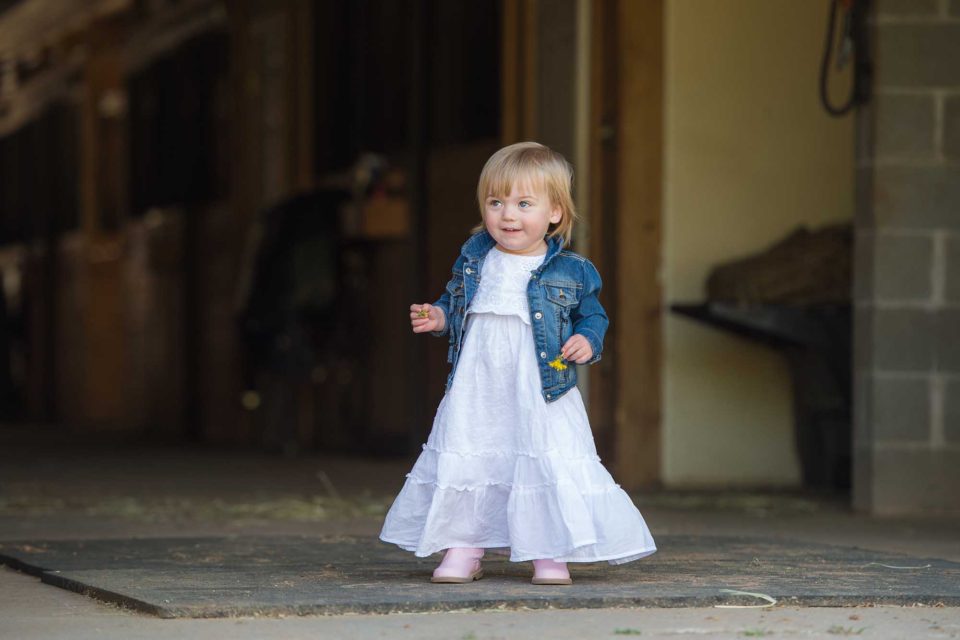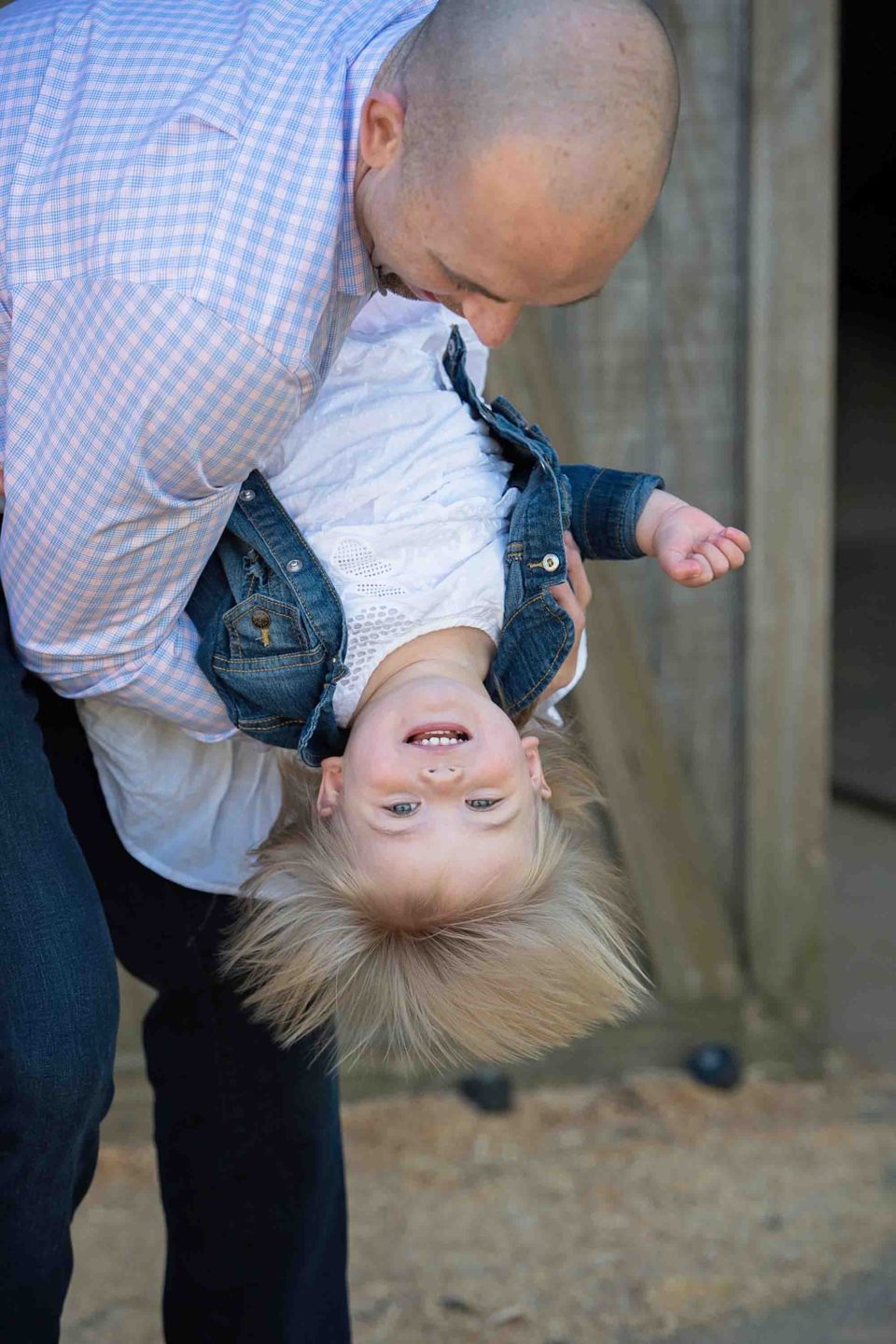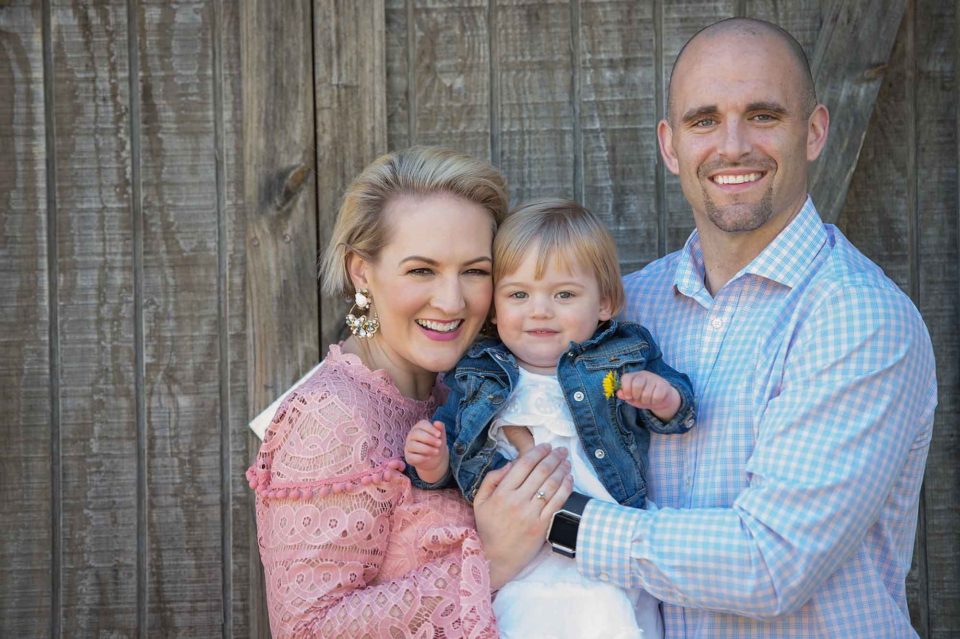 All-in-all, I'd chalk this session up to a win for sure. Had so much fun spending an evening with this sweet little family.
About the Professional Child Photographer
Jennifer McCarren of Freckled Flower Photography specializes in newborn, child photography and family photography in North Atlanta, Georgia locations such as Alpharetta, Milton, Roswell, Dunwoody, Sandy Springs, Marietta and Canton.
Freckled Flower Photography is a proud member of  Professional Photographers of America.
Freckled Flower Photography has been featured more than once on Beyond the Wanderlust, Mozi Magazine, Inspire- Digital or Not Fine Art Photography Magazine, Photo Artistry, Pretty Forum and many others. I've also been published in CHIC Critique Magazine: The Vintage Issue, Young Kids Fashion Magazine and Petite Magnifique Magazine.
Contact me here to request more information about an Atlanta photography session, or you can follow me on Facebook, Instagram, and Pinterest, where I announce special offers and share my favorite images from recent photo sessions. I'd love to send you my newsletter as well – scroll up to enter your email address on the left.