No excuses for 2017 – 3 Tips For Using Your Tripod And Getting In Front Of The Camera
Everyone needs to get in front of the camera once in a while. I've been a professional photographer for over 5 years now and have barely put my camera on the tripod. I guess I was a little scared of the unknown and how to manage that aspect of the session in conjunction with my silly and high energy boys. This year we decided to give the tripod a go. We were just running out of time and this is a facet of the business I have been wanting to explore in more anyway. So, I set a date, picked out our wardrobe and threw together some little diagrams of a few poses I wanted to try with the family. The poses were very natural and set us up for some fun candid interactions so they were perfect for this type of session.
The day arrived, we hustled to get into the car right before golden hour, targeted a location I love and that I thought would have beautiful light around that time of day. It was cold and windy, so I knew I wouldn't have long. On the way to the session, I shared my diagrams with the family and everyone had a good laugh. My husband was making jokes about throwing the football and in fact that football was our baby (drawing isn't one of my strengths). So the kids really had a good time with that one. Upon arrival, I had my oldest son stand in the spot that I loved the most and then I ran the tripod out, planted and took some test shots to make sure all of the setting were good. I made certain to leave a lot of room between the camera and my subjects. I put on the timer and we set-up our first pose, the "posed family image with everyone looking at the camera". I had the camera fire off about 9 frames each round. Next up we went for a ring around the rosy set. I had the camera settings at f5 to leave some room for a deeper depth of field and actually focused on inanimate object that would be in every shot, a ladder. And so on until we got through all 5 diagrams (i.e. plays as my husband would call them).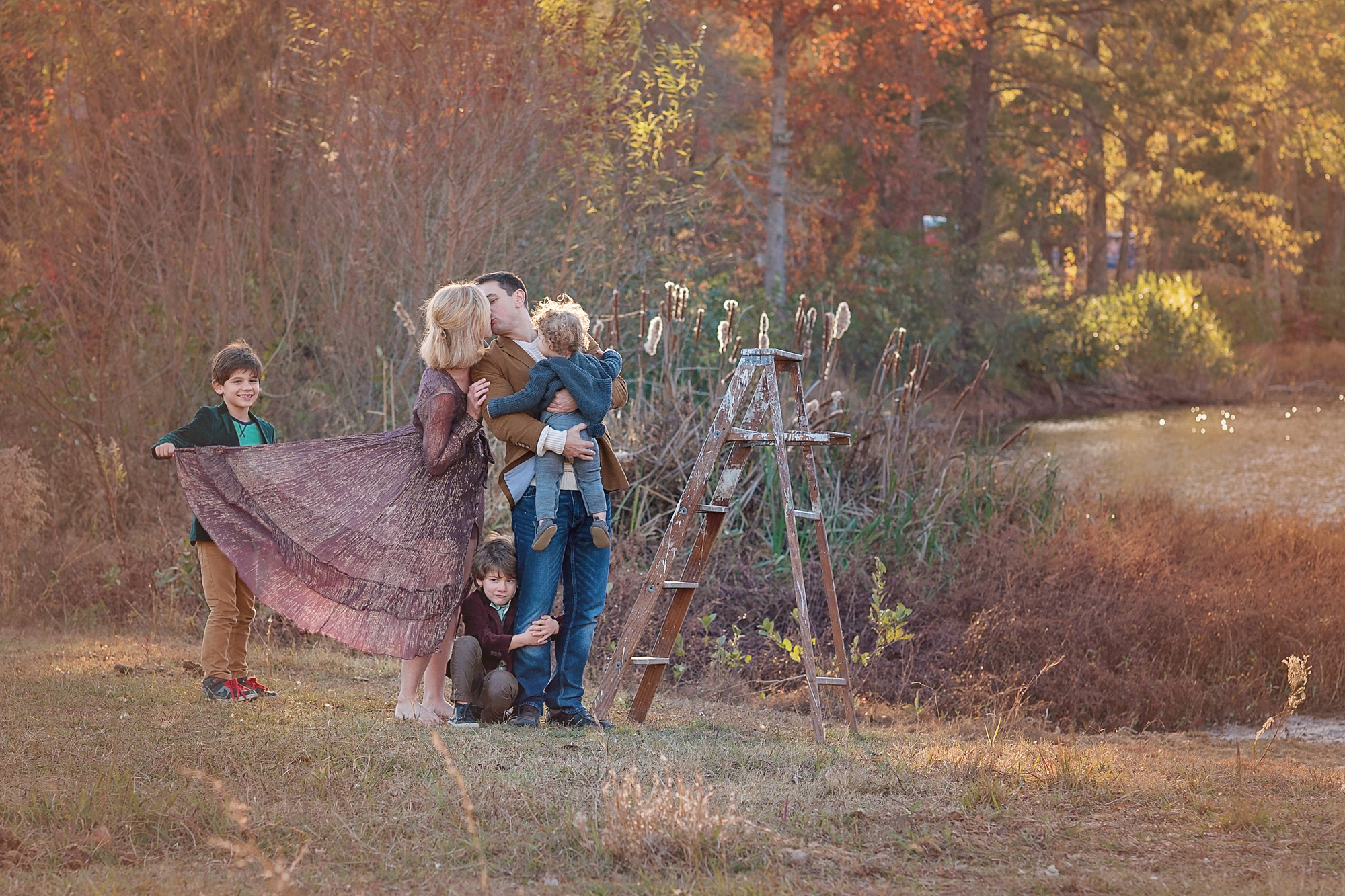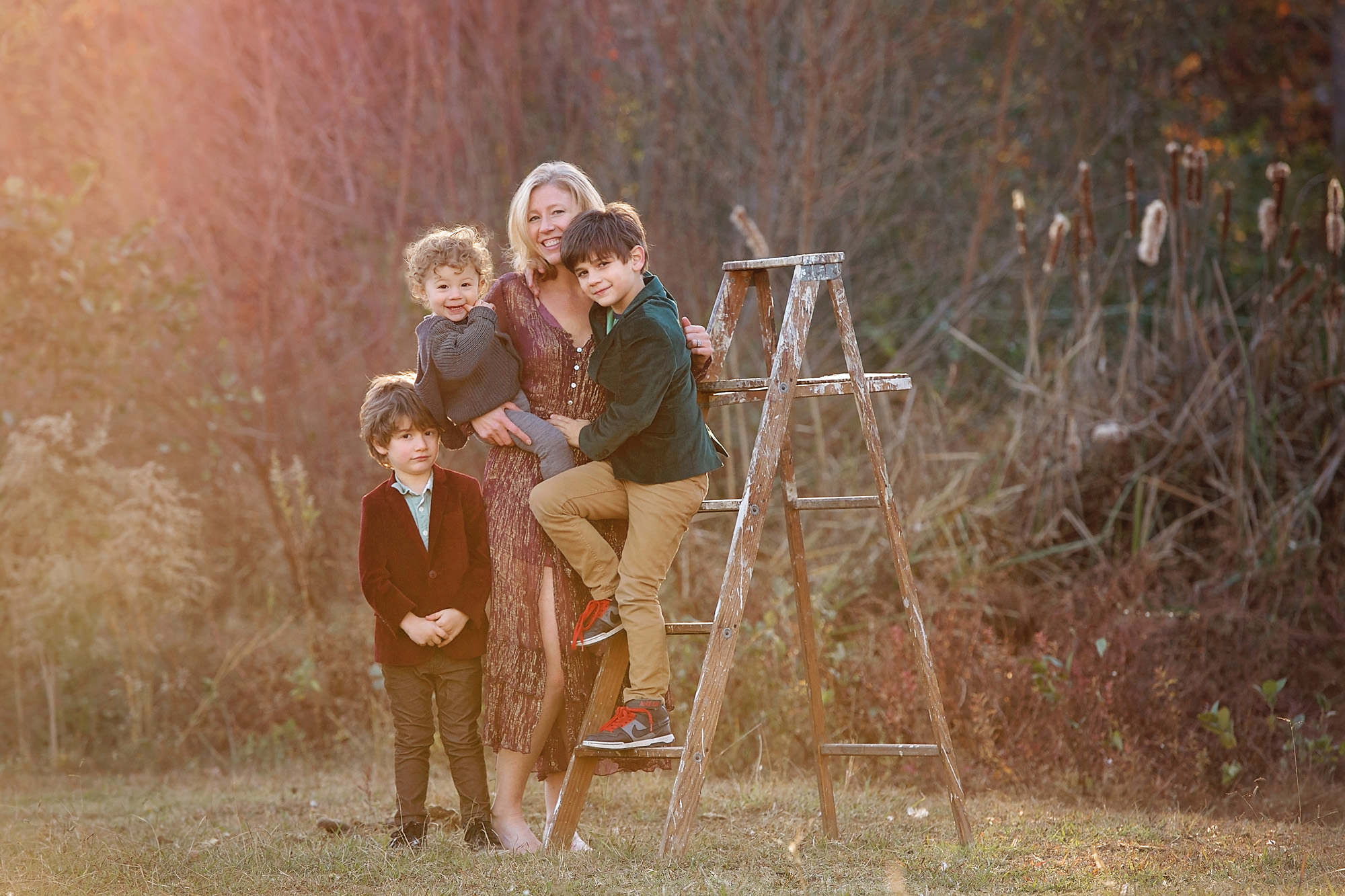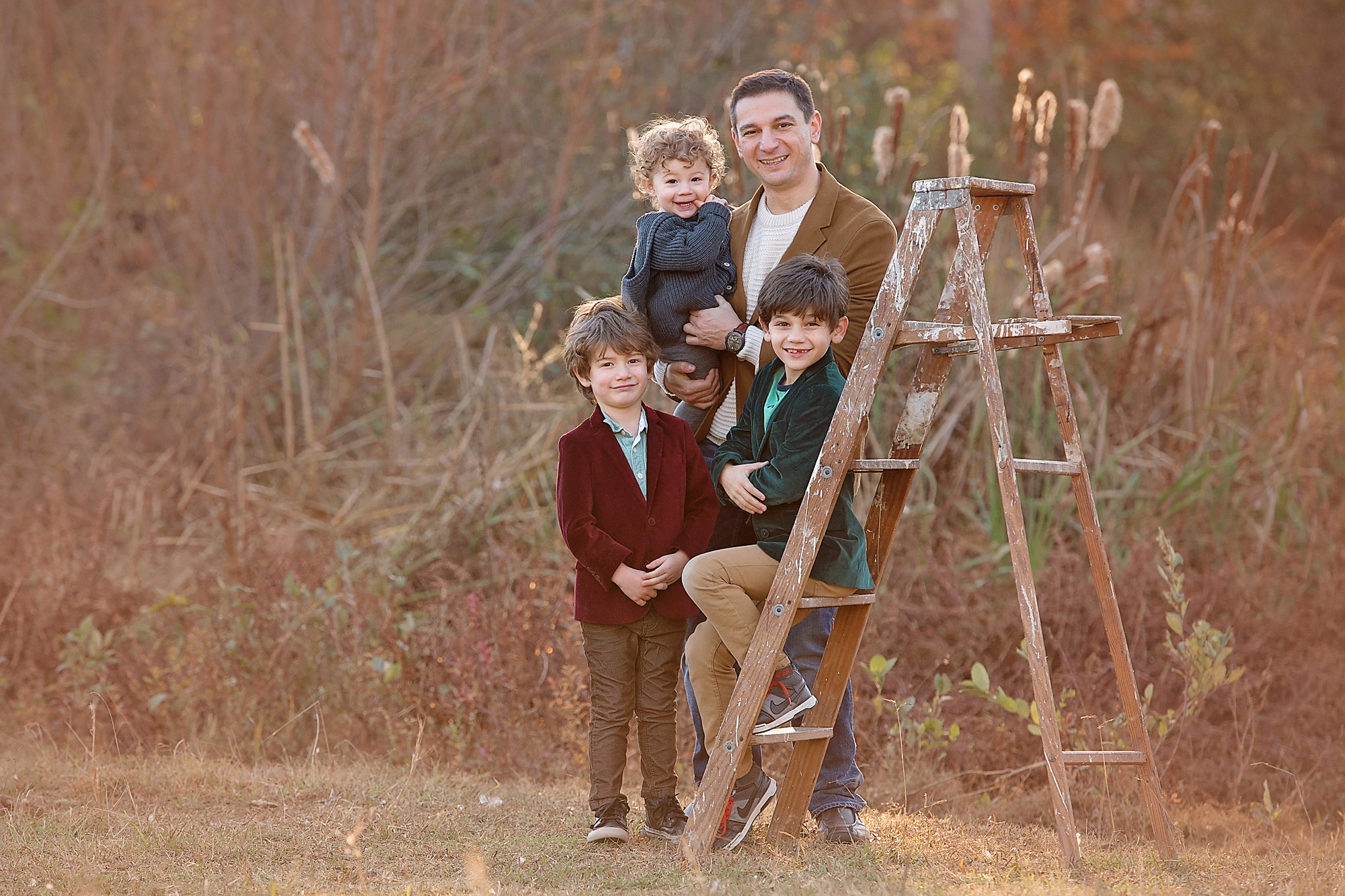 The entire session took about 20 minutes and I did pick up the camera at the end to grab some sweet images of the boys and the boys with daddy.
All in all the session was a huge success and everyone had fun running and starting the camera and then running back.
So in Summary, here are what I believe to be the top 3 tips for taking better self-portraits.
1. Have a plan – know where your shooting and have a general idea of what images or moments you hope to capture
2. Give yourself plenty of room – plant that tripod a little farther away than you would normally shoot. Cropping is easy and with a decent camera you should have flexibility to do this.
3. Give yourself some leeway when it comes to depth of field – you don't have to shoot wide open, try adjusting your setting to start around an f4 and move to an f5 or f6 if you have enough light for that.
Hope you have enjoyed this article. Be sure to sign-up for our newsletter if you want to stay in the loop on what's happening with Freckled Flower Photography.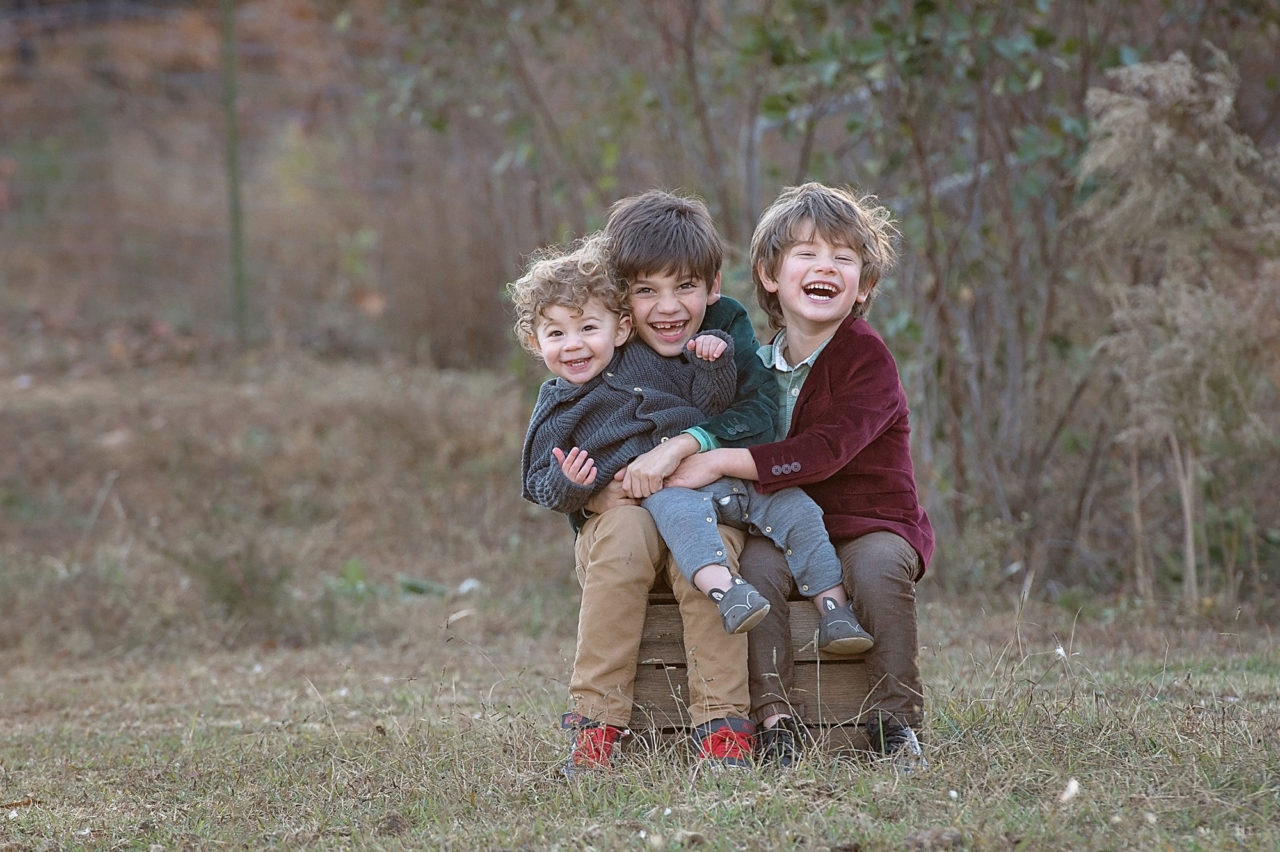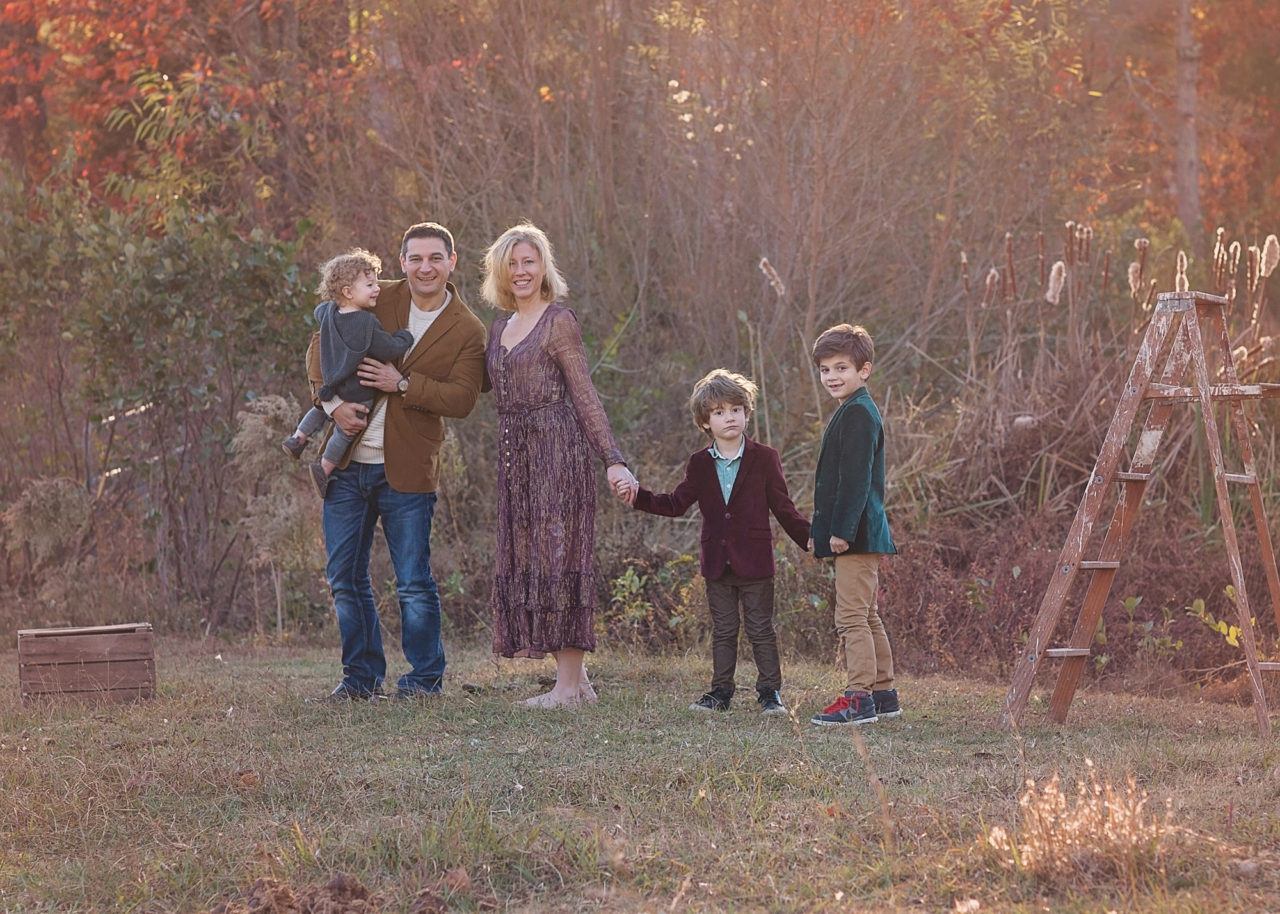 About the Roswell Family Photographer
Jennifer McCarren of Freckled Flower Photography specializes in newborn, child photography and family photography in North Atlanta, Georgia locations such as Alpharetta, Milton, Roswell, Dunwoody, Sandy Springs, Marietta and Canton.
Freckled Flower Photography is a proud member of Professional Photographers of America.
Freckled Flower Photography has been featured more than once on Beyond the Wanderlust, Mozi Magazine, Inspire- Digital or Not Fine Art Photography Magazine, Photo Artistry, Pretty Forum and many others. I've also been published in CHIC Critique Magazine: The Vintage Issue, Young Kids Fashion Magazine, Child Model Magazine and Petite Magnifique Magazine.
Contact me here to request more information about a North Atlanta Newborn Photography session, or you can follow me on Facebook, Instagram, and Pinterest, where I announce special offers and share my favorite images from recent photo sessions. I'd love to send you my newsletter as well – scroll up to enter your email address on the left.