Professional Family Photos for the Holidays
If you're the kind of person who has already started your Christmas shopping – you're going to love what I'm about to tell you. I'm planning ahead this year too, and in the hopes of making my fall a little less crazy, I'm looking for some fun families who are open to trying something new this year with their holiday photos. I'm calling it "Christmas in July" and if you're not intrigued yet, check out the following list of reasons for why you should be.
1. Cross professional family photos off the list.
Well, let's start with the obvious – get your holiday card photos taken now and it's one less thing to do come Fall. I don't know about you, but despite my best intentions, Fall is a crazy time of year. Starting with the first day of school all the way through New Year's Day, it just feels like a whirlwind of activity. There's open house at school, Saturday sports and birthday parties, and then fall festivals and Halloween and then Thanksgiving and before you know it it's December 1st and you haven't even thought about professional family photos much less holiday cards yet!
Well, now you can get ahead of the game. The professional family photos will be done – you could even go ahead and order your cards – shoot, if you do it now you might even have time to upload your address book in the right format so that you can have the addresses printed right on the envelope. Just think of all the time you will have saved. Your future December self will thank you.
2. Stand out.
The first holiday card to arrive in your mailbox is always exciting. You open it with anticipation and then appreciatively admire the sender and family – both for their punctuality and their attractive photo. But admit it, by the time the 28th card arrives, with a photo of a mom in a dress and boots, a dad in a collared shirt and khakis, and adorable kids in sweaters, well, you're barely taking notice. So there are two lessons here – both of which I can help with. Your friends and family will appreciate your card far more if you 1) send it early, and 2) do something different with your family pictures!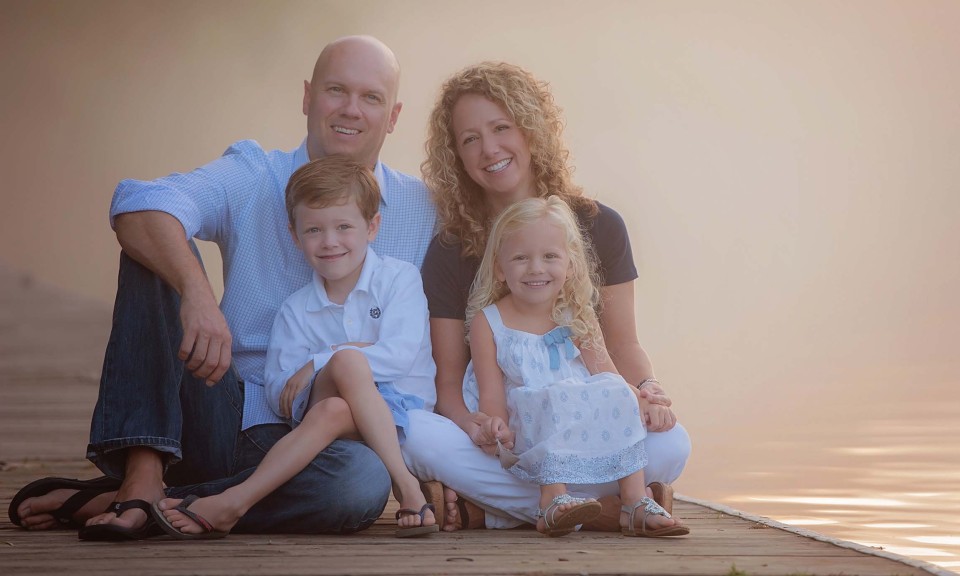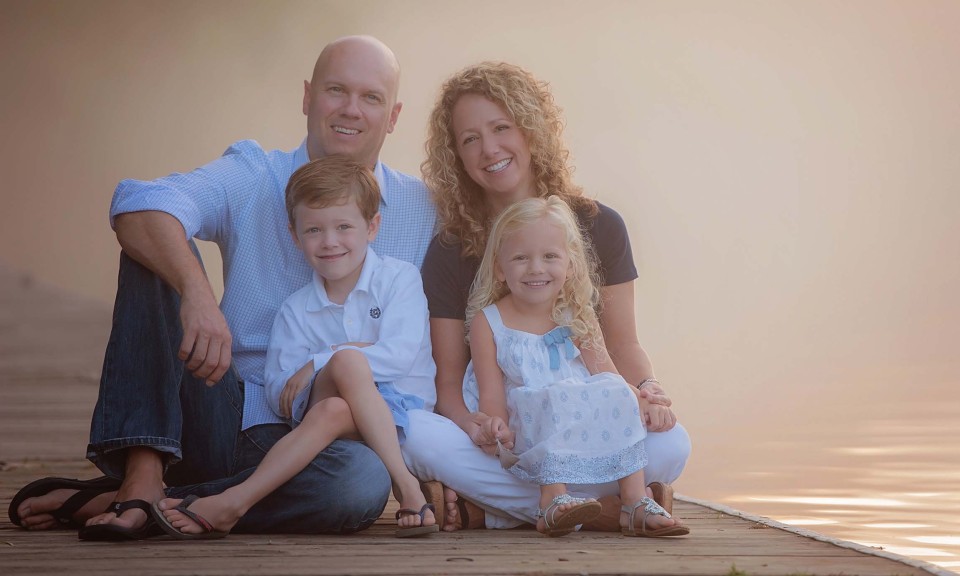 3. Chance to shake things up.
Do your family photos tend to have the same look year after year? Sure the kids are a bit older, and the clothing changes slightly, but if you've only had photos done in the Fall, chances are, they are all starting to look alike. But never fear, now is your chance to change it up! I've picked a great spot by the water where we can do something new and fun. So go ahead, wear your summer clothes and get ready to wade in the water and have some fun. This year's pics are sure to be a breath of fresh air.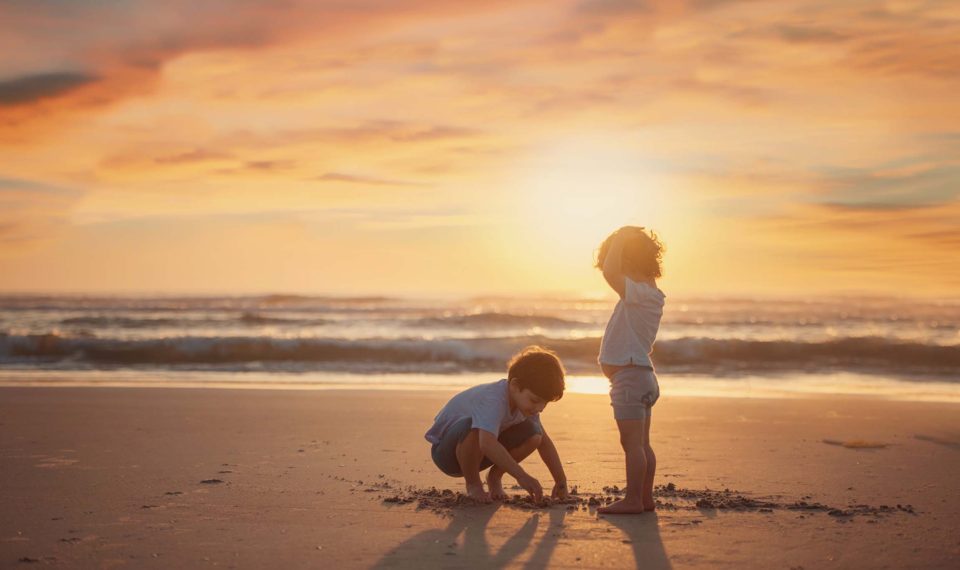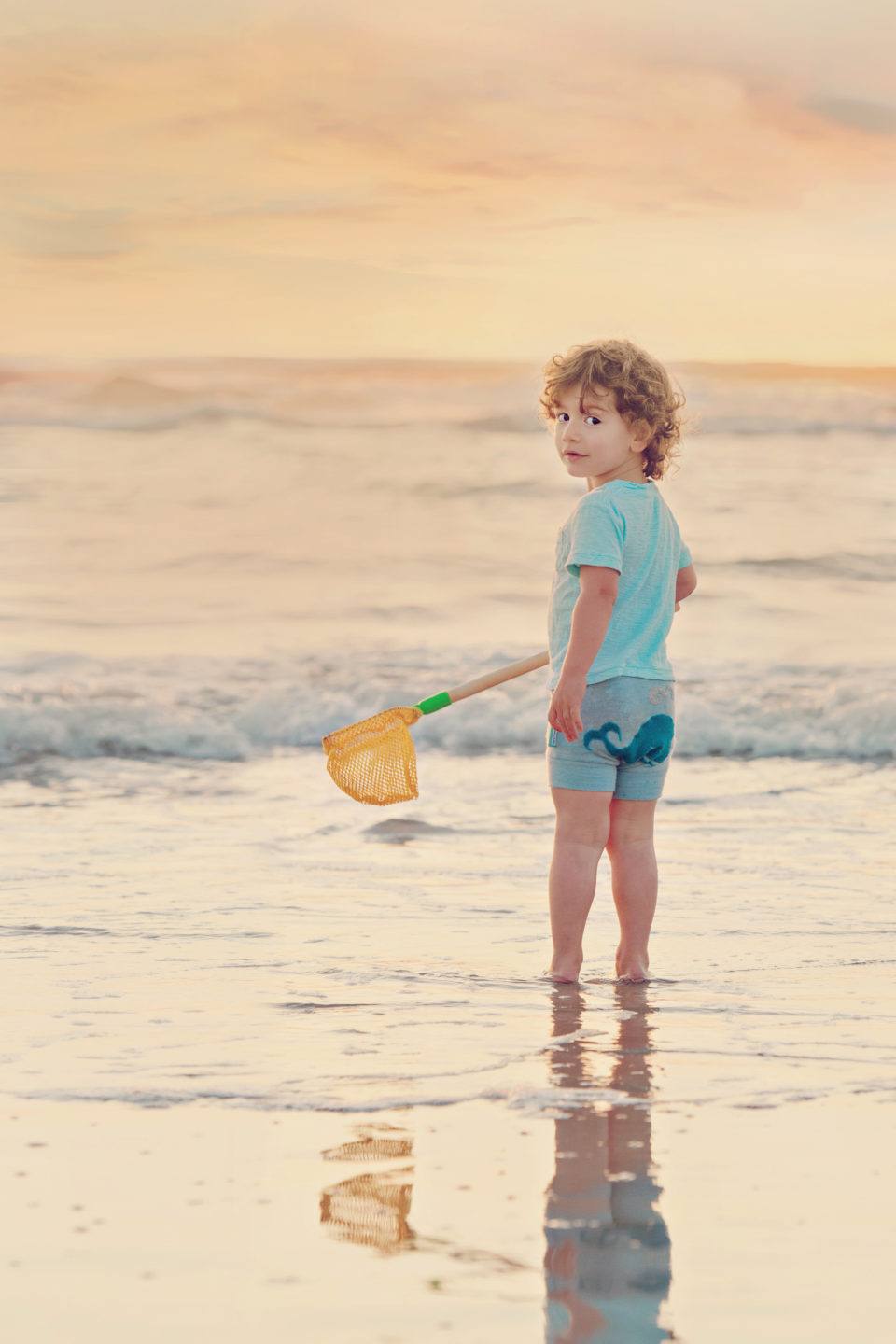 4. Be creative.
You're stepping outside of your comfort zone with a new location at a new time of year, but why not go really outside the box? Try out a superhero theme for your photos, or give everyone a popsicle or a paint brush and see what happens. Dress the whole crew in your family's favorite sport's team gear. Use colorful beach balls or a bunch of balloons as props (water balloons, maybe?). I'm up for anything, and the warm weather gives us more options to play with. Browse my Pinterest boards to get some ideas, and let's talk about it before the session. I'll be happy to do whatever I can to help achieve your vision. (Photos below courtesy of Haley Miller & Kristen Duke Photography)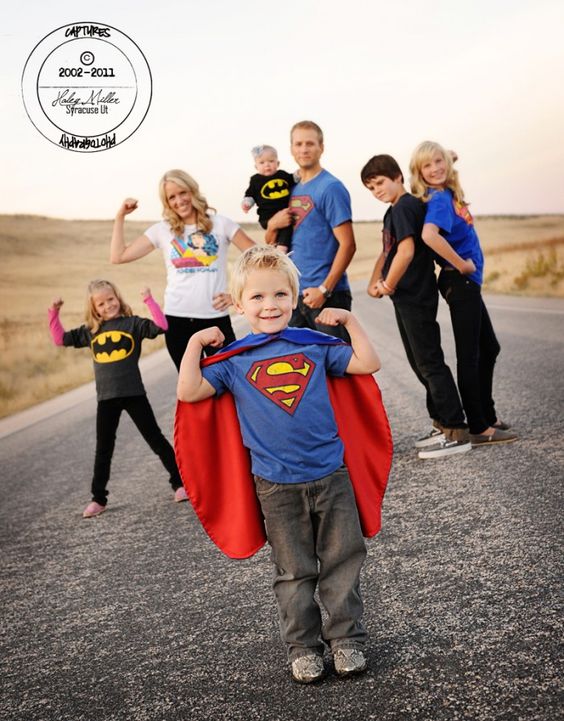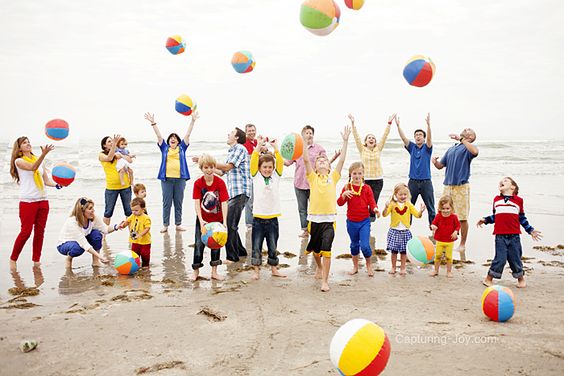 So what are you waiting for? I'm betting that the best holiday photos I do all year will come out of these Christmas in July mini-sessions. So reserve your spot today by clicking the link below, or if you want to schedule a full session with me, shoot me an email.
The following photos by Freckled Flower:
About the Roswell Professional Photographer
Jennifer McCarren of Freckled Flower Photography specializes in newborn, child photography and family photography in North Atlanta, Georgia locations such as Alpharetta, Milton, Roswell, Dunwoody, Sandy Springs, Marietta and Canton.
Freckled Flower Photography is a proud member of  Professional Photographers of America.
Freckled Flower Photography has been featured more than once on Beyond the Wanderlust, Mozi Magazine, Inspire- Digital or Not Fine Art Photography Magazine, Photo Artistry, Pretty Forum and many others. I've also been published in CHIC Critique Magazine: The Vintage Issue, Young Kids Fashion Magazine and Petite Magnifique Magazine.
Contact me here to request more information about an Atlanta photography session, or you can follow me on Facebook, Instagram, and Pinterest, where I announce special offers and share my favorite images from recent photo sessions. I'd love to send you my newsletter as well – scroll up to enter your email address on the left.