It's the most wonderful time of the year – well, almost. Thanksgiving is NEXT WEEK, friends! How did that happen? I swear it was just a few weeks ago that the pool closed and the kids started back to school.
In the whirlwind of time that has passed between then and now, I have had the honor of photographing many of you and your families, and now I'm so looking forward to seeing which family photo you chose for your holiday cards. Receiving cards is one of the very best parts of the holidays for me – especially when the photos are ones that I've taken!
Some of my clients want my input about my favorites and ask me for help picking a family photo for the card. It can be so tough to pick just one! And of course, with the many holiday card options now, you don't have to, but the question still comes up, what makes a good holiday card photo?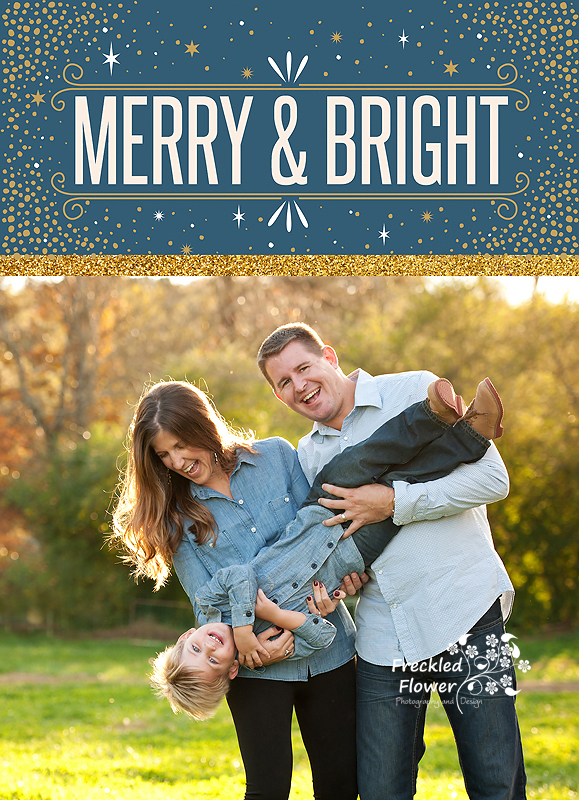 Of course, the answer is subjective, but for me, there are a few things I think you should consider when choosing family photos for your holiday card.
Choose a Family Photo with Personality
Most people's first instinct is to choose a photo of everyone smiling sweetly, but for me, smiles are optional. I'd rather see an image that reveals something about the personalities of those in the photo. A twinkle of mischief in the eyes of little brother, an adoring look from big sister at the new baby, a playful pout from the toddler, even a hint of shyness from the tween. Perhaps there's a wistful smile on the lips of mom, or a look of pride from dad. So much can be revealed in a single photo! Most of us don't write long letters telling our friends and family what we've been up to throughout the year, but if we choose the right photo, we can still share a little something about who we are.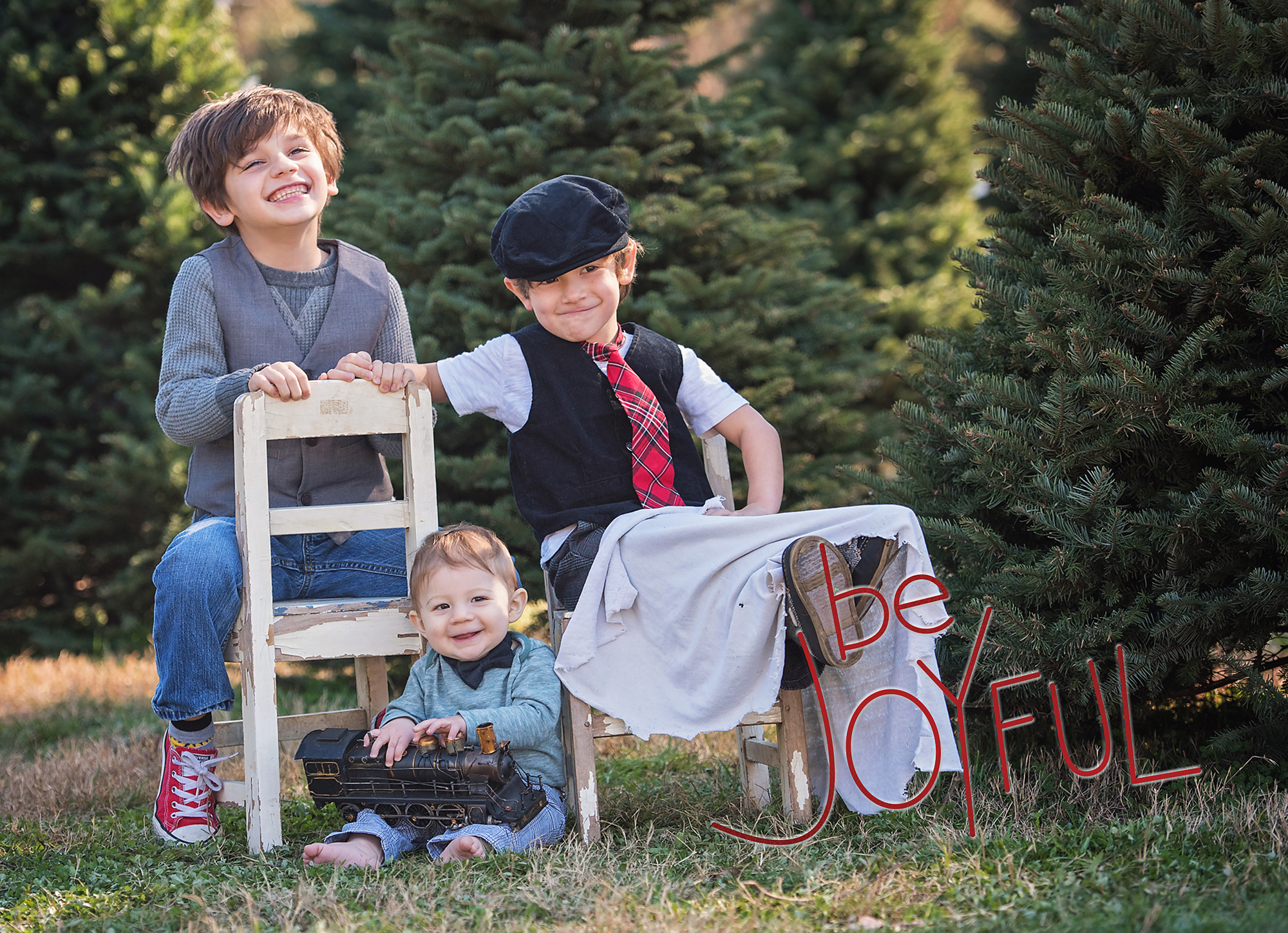 Choose the Unexpected
I love every holiday card I receive, but let's be honest – many of them look very similar! This is why I love a card with something unexpected. I did a photo shoot last year with a family who splattered themselves with paint – talk about unexpected! I loved it! Most of my clients don't go to quite that extreme, but I think it's great when they're up for trying something new or different. Maybe it's the whole family with their shoes off in the river or laying in the grass. Or maybe they include a family photo of everyone dressed up in Halloween costumes (mom and dad too, of course!). I love to open up a card and finding something unexpected!
Image Quality
I hope it goes without saying that if you are choosing from images that I have taken (or taken by another professional photographer), the resolution should well surpass what you need for a nicely printed holiday card. However, some images, especially those taken on older model phones, are not suitable for printing, especially if much larger than a 4 x 6. Before you order 150 cards featuring an image from your cell phone, check with the printer to be sure the photo will print clearly.

Make an Appearance
Your favorite images may be of the kids only, but I urge you to include a photo of the whole family on your holiday card. Chances are, the people on your list see cute pics of your kids on social media fairly regularly. But as I've mentioned before, moms (and dads) are often missing from those family photos. The holiday card is a time to send greetings from the whole family – so include at least one image that shows your smiling face too!
These are just my thoughts on choosing a favorite family photo. Whatever image you choose for your holiday cards, make sure it one you are proud of and want to share and you can't go wrong.
I'd be happy to help you put together your holiday card. You can view a bunch of the templates I use here. Contact me for more information.
About the Roswell Family Photographer
Jennifer McCarren of Freckled Flower Photography specializes in newborn, child photography and family photography in North Atlanta, Georgia locations such as Alpharetta, Milton, Roswell, Dunwoody, Sandy Springs, Marietta and Canton.
Freckled Flower Photography is a proud member of  Professional Photographers of America.
Freckled Flower Photography has been featured more than once on Beyond the Wanderlust, Mozi Magazine, Inspire- Digital or Not Fine Art Photography Magazine, Photo Artistry, Pretty Forum and many others. I've also been published in CHIC Critique Magazine: The Vintage Issue, Young Kids Fashion Magazine and Petite Magnifique Magazine.
Contact me here to request more information about a North Atlanta Newborn Photography session, or you can follow me on Facebook, Instagram, and Pinterest, where I announce special offers and share my favorite images from recent photo sessions. I'd love to send you my newsletter as well – scroll up to enter your email address on the left.