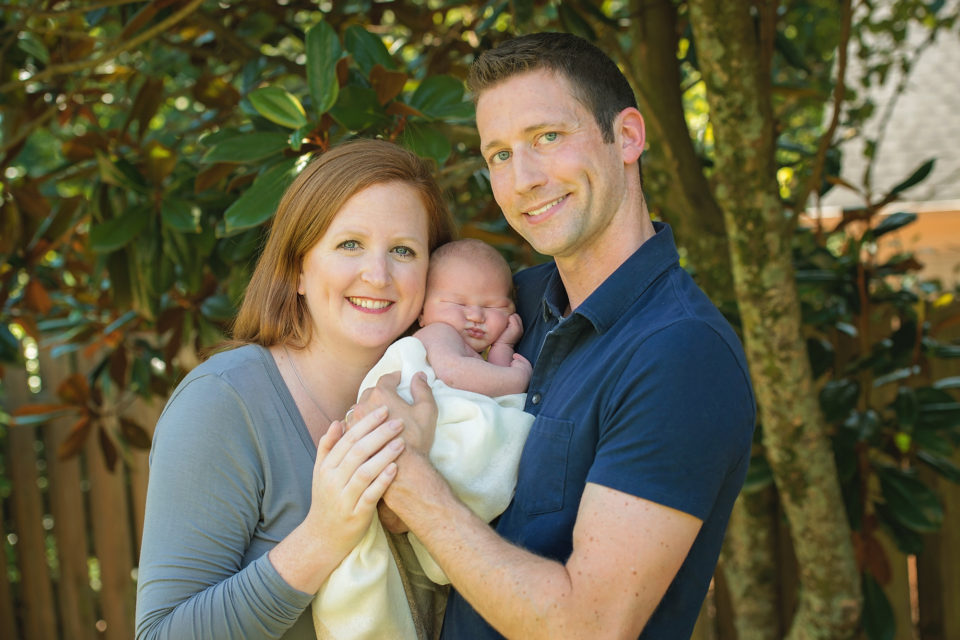 Do you remember your first experience with professional photography? Maybe it was your wedding, or perhaps you didn't really think about it (or at least, the cost!) until that first baby was born and you needed a newborn photographer, but if you were at all like me, you had two reactions – 1) "Wow, those photos are amazing!" and 2) "Wait, the photographer charges how much?"
It's true, professional photography is an investment – but it's an investment that preserves your memories. Professional family photos give you something tangible to hold onto when everything else in your world is moving oh-so-fast! But of course I think hiring a professional newborn photographer or child photographer is worth the cost. But my intention here today is to persuade you that it's worth it. I'll be tackling this by focusing on two different concerns: 1) Why professional photographers charge so much, and 2) Why it's worth the cost.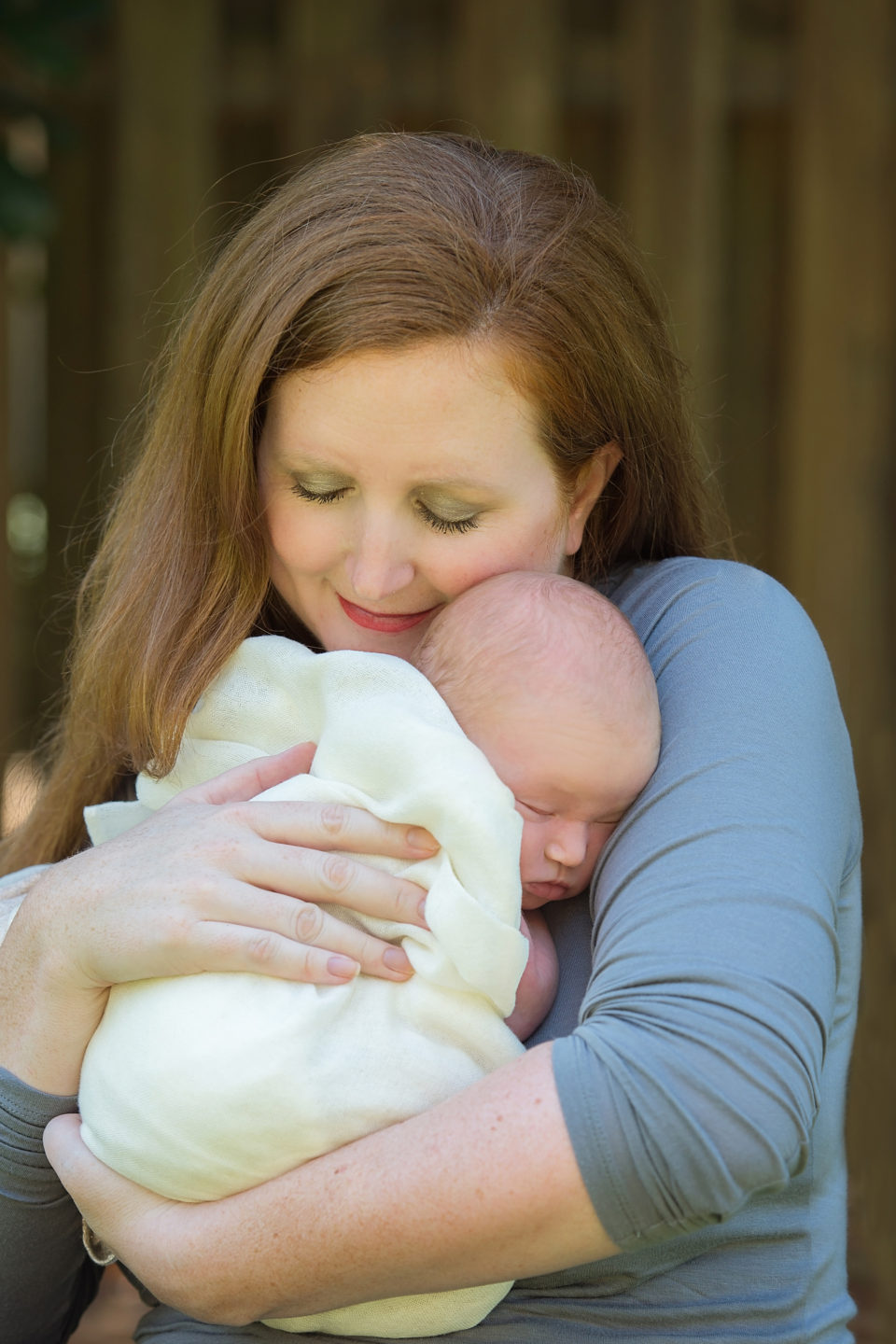 So we'll start by answering the first question:
"Why do professional child photographers and newborn photographers charge so much?"
I'll start with the most straightforward facts – capturing the kind of amazing images that you can consistently print on a 20×30 canvas requires amazingly expensive equipment. Cameras, lenses, tripods, etc. And of course, that equipment requires maintenance and insurance. The equipment is of course the largest expense for a professional child and newborn photographer, but there are other expenses too – editing software, props for sessions, designer clothes for styling options, location fees, marketing expenses, and more. And just like most of us in the business world, an investment in ourselves is always critical, so I regularly attend professional photography workshops and training. This allows me to stay on top of the latest technologies and techniques and to further hone my skill set so that I can continuously deliver something fresh and unique to all of my clients. In order to run a professional photography business at a profit, these expenses have to be built into the child and newborn photographer's pricing structure.
The other thing to consider is this – the photographer may only spend a couple hours with you, but he or she spends much, much longer with your faces. Never mind the time he or she spends with you beforehand, scheduling and consulting with you, but after the photo shoot, the professional photographer still has to transfer the images to a computer where he or she will proceed to pore over each one for hours – curating the best ones and editing and retouching them to give you just the right effect.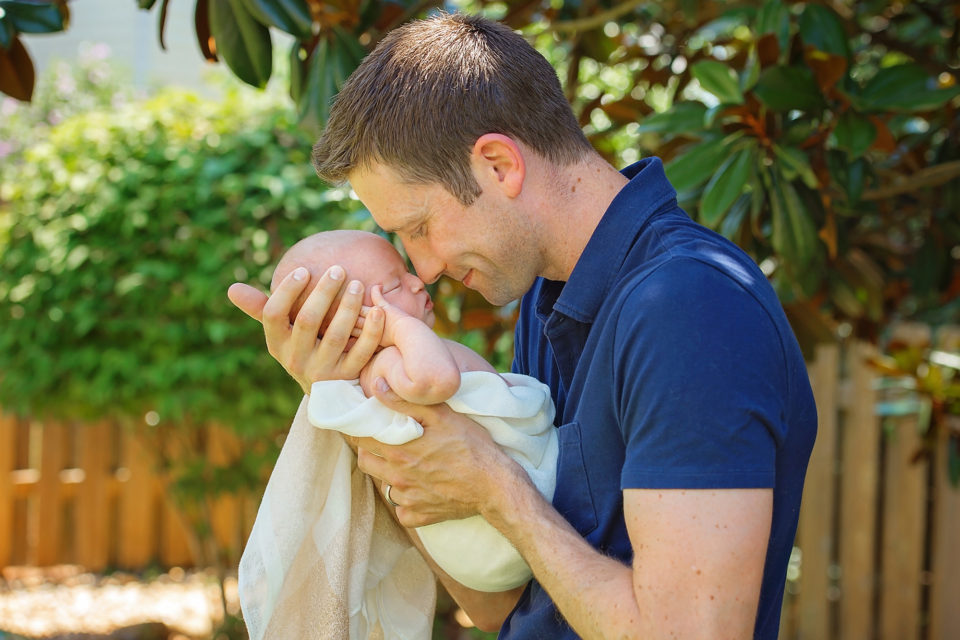 So this leads me to the next pressing question:
"Is a professional photographer worth the investment?"
You may be thinking, "Okay, I get it – it's a lot of work, but I have a good friend with an expensive camera – can't I just ask her to take a few pics?" Of course you can, but it won't be the same. A professional child and family photographer knows what to look for when setting up a shot. They have an eye for details, for composition, and of course, lighting. They know the best times and locations for capturing the kind of images that will melt your heart. They also typically know how to get small children to "perform" on demand – and that is a truly rare skill.
We're not miracle workers, and by no means are we always successful, but as one of my repeat clients (and the father of a particularly camera shy toddler) said recently, "Even when it seems like the shoot was a bust, you always manage to catch something magical." I was flattered by his words, but it affirms the point I'm trying to make here. Professional child and newborn photographers are able to deliver something that many people want (that is, beautiful images of their child/children) that is typically really, really hard to capture. It's been awhile since I took an econ class, but I think that kind of supply and demand means you should expect to pay a premium for professional child photographers.
I understand that it can be tough to write a check for a photo session that lasts an hour or two. But if the photographer does her job right, you will enjoy the images from that photo session for a lifetime. These images have the power to transport you back to a moment in time. They have the power to instantly lift your mood or break your heart or make you cry or laugh or smile. And that, I believe, is priceless.
About the Roswell Newborn Photographer
Jennifer McCarren of Freckled Flower Photography specializes in newborn, child photography and family photography in North Atlanta, Georgia locations such as Alpharetta, Milton, Roswell, Dunwoody, Sandy Springs, Marietta and Canton.
Freckled Flower Photography is a proud member of  Professional Photographers of America.
Freckled Flower Photography has been featured more than once on Beyond the Wanderlust, Mozi Magazine, Inspire- Digital or Not Fine Art Photography Magazine, Photo Artistry, Pretty Forum and many others. I've also been published in CHIC Critique Magazine: The Vintage Issue, Young Kids Fashion Magazine and Petite Magnifique Magazine.
Contact me here to request more information about an Atlanta photography session, or you can follow me on Facebook, Instagram, and Pinterest, where I announce special offers and share my favorite images from recent photo sessions. I'd love to send you my newsletter as well – scroll up to enter your email address on the left.