Fall is finally here and we are out shooting almost everyday at this point in the game. So, I wanted to share some exciting news. We are opening one more day of river mini-sessions in response to all of the requests we have received. And better yet, $50 from each booking will be donated directly to St. Jude Children's Hospital.
As Sisters We Walk.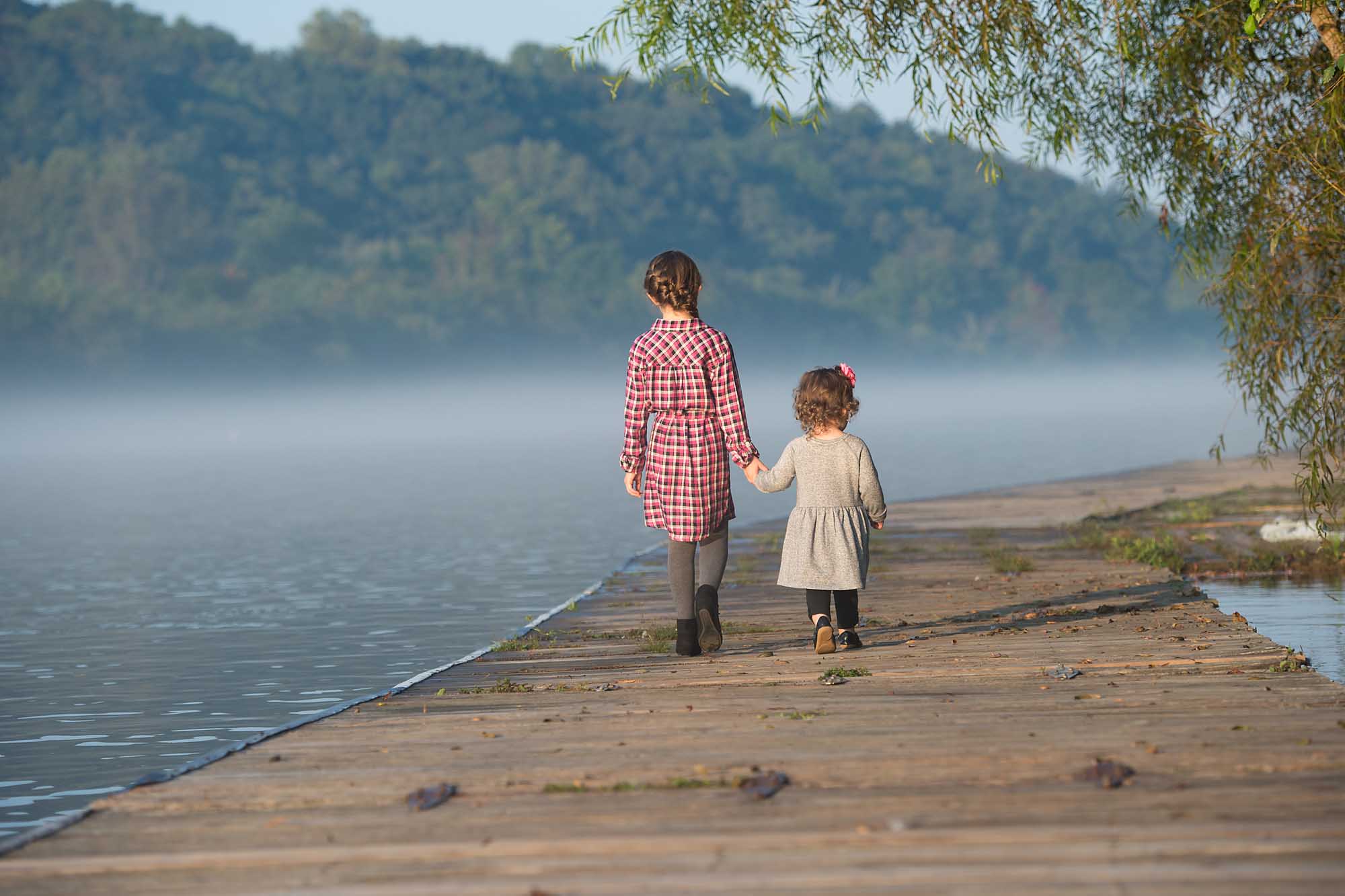 So, if you find yourself asking, why would I want to book a river mini-session???
Please let me share some of the details with you. Each session will last 15-20 minutes and will yield images similar to the ones I've shared in this blog post. This location always has a magical feel to it and each session becomes unique in its own way. The light, fog and river kind of take on a life of their own. You will also have access to me for styling and posing questions prior to your session. I can't wait to capture your family's beautiful chaos!
Just look at this stunning family and that light and the variety of style we were able to capture during this short morning session.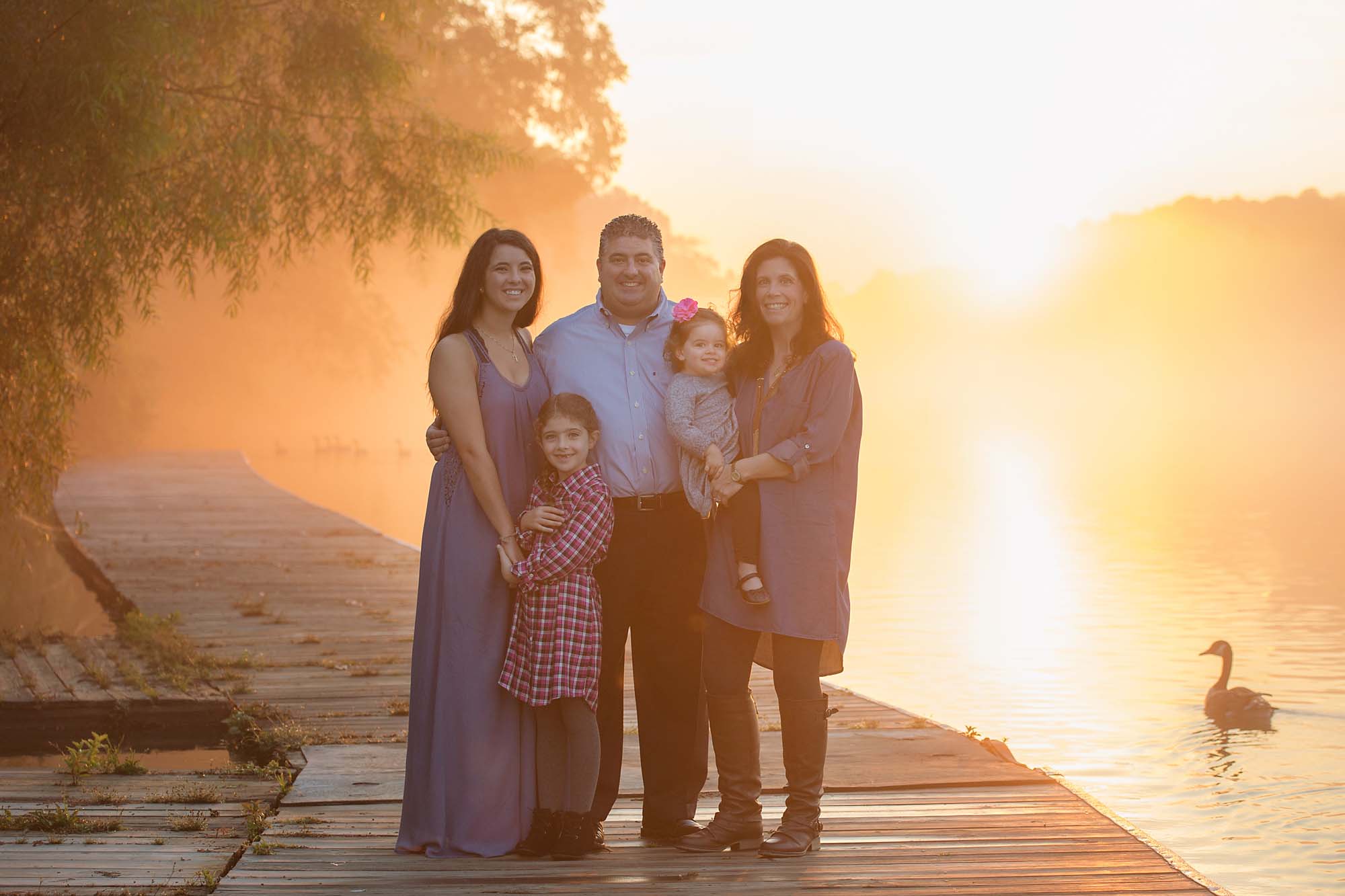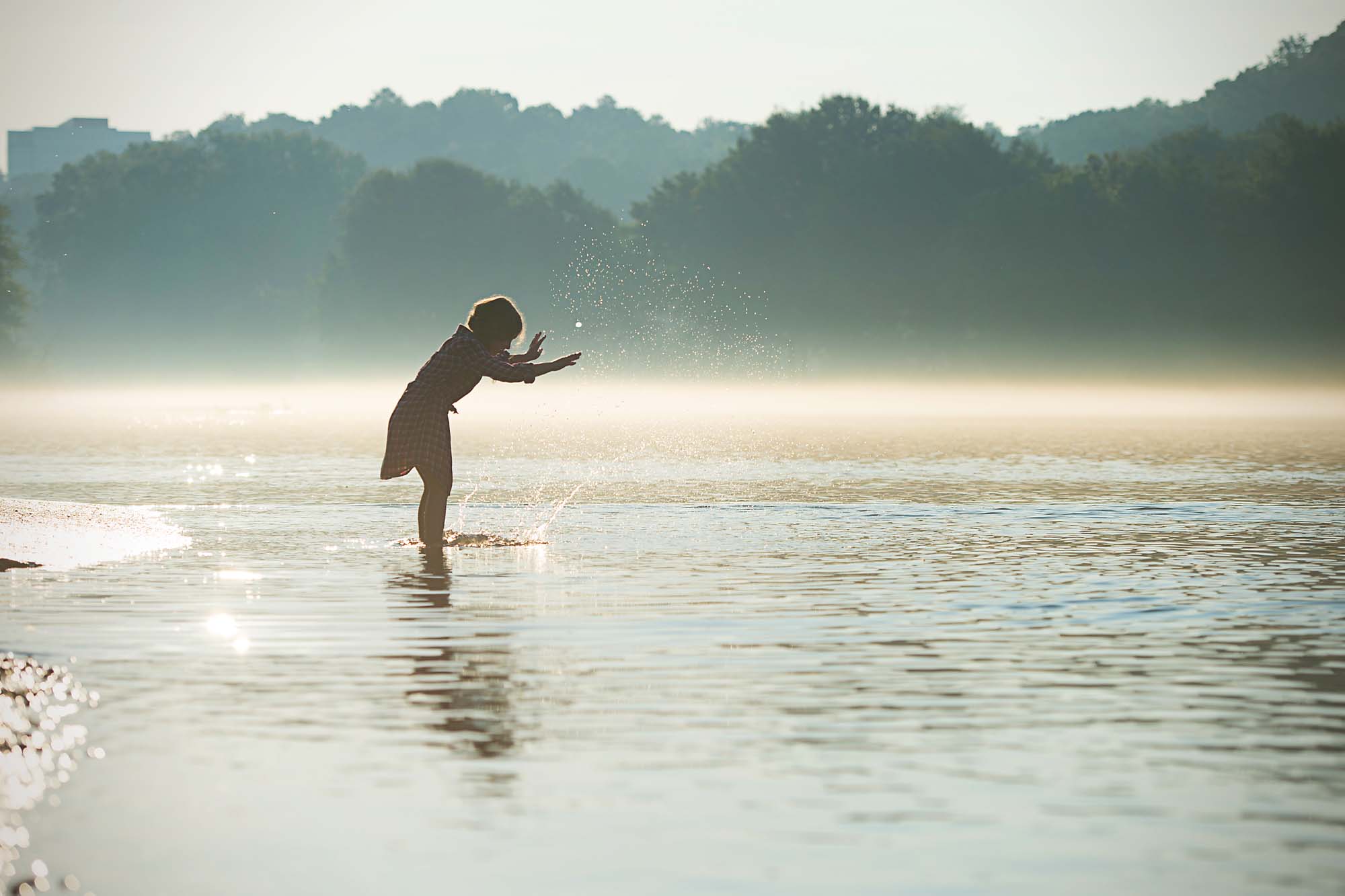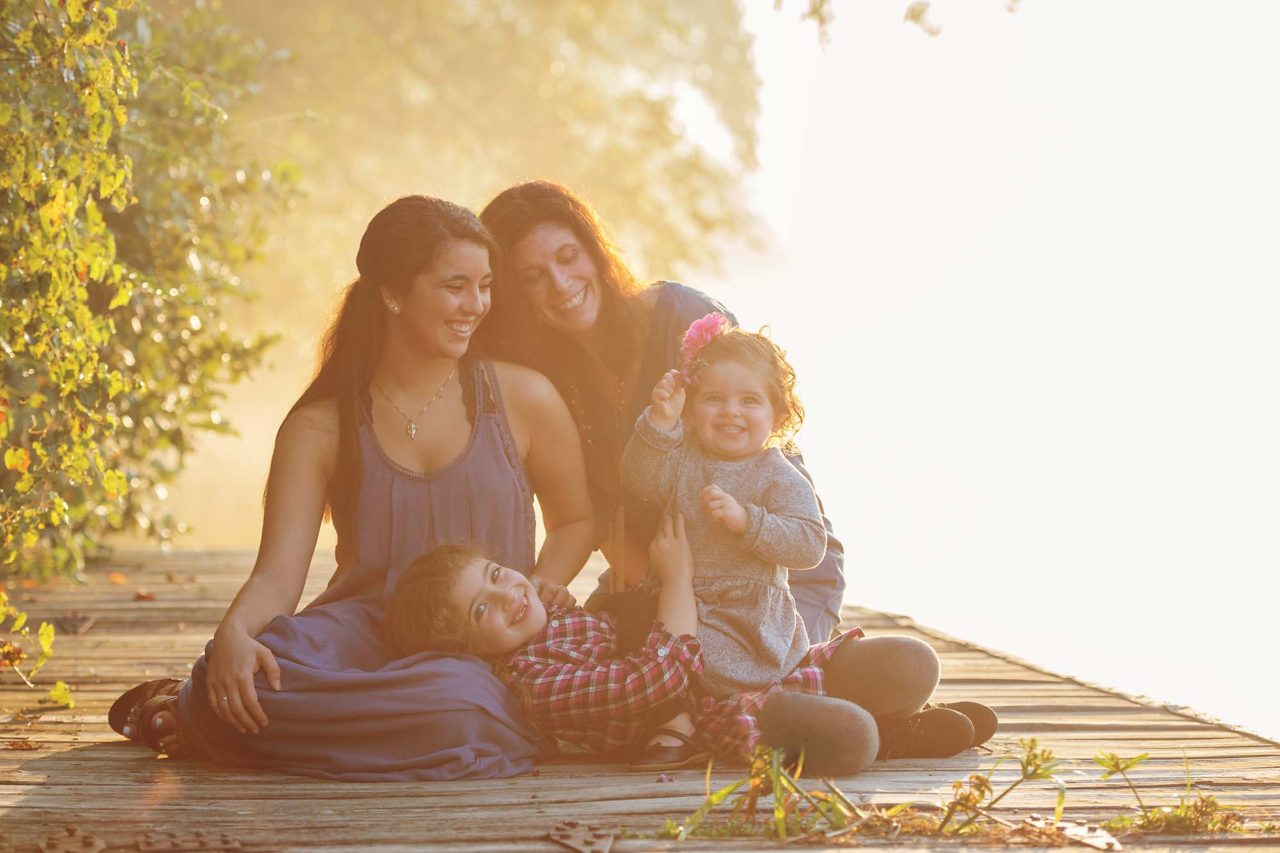 Boys Will Be Boys. These clients have been visiting me for a few years now and they always keep me on my toes. Playing and giggling along the way.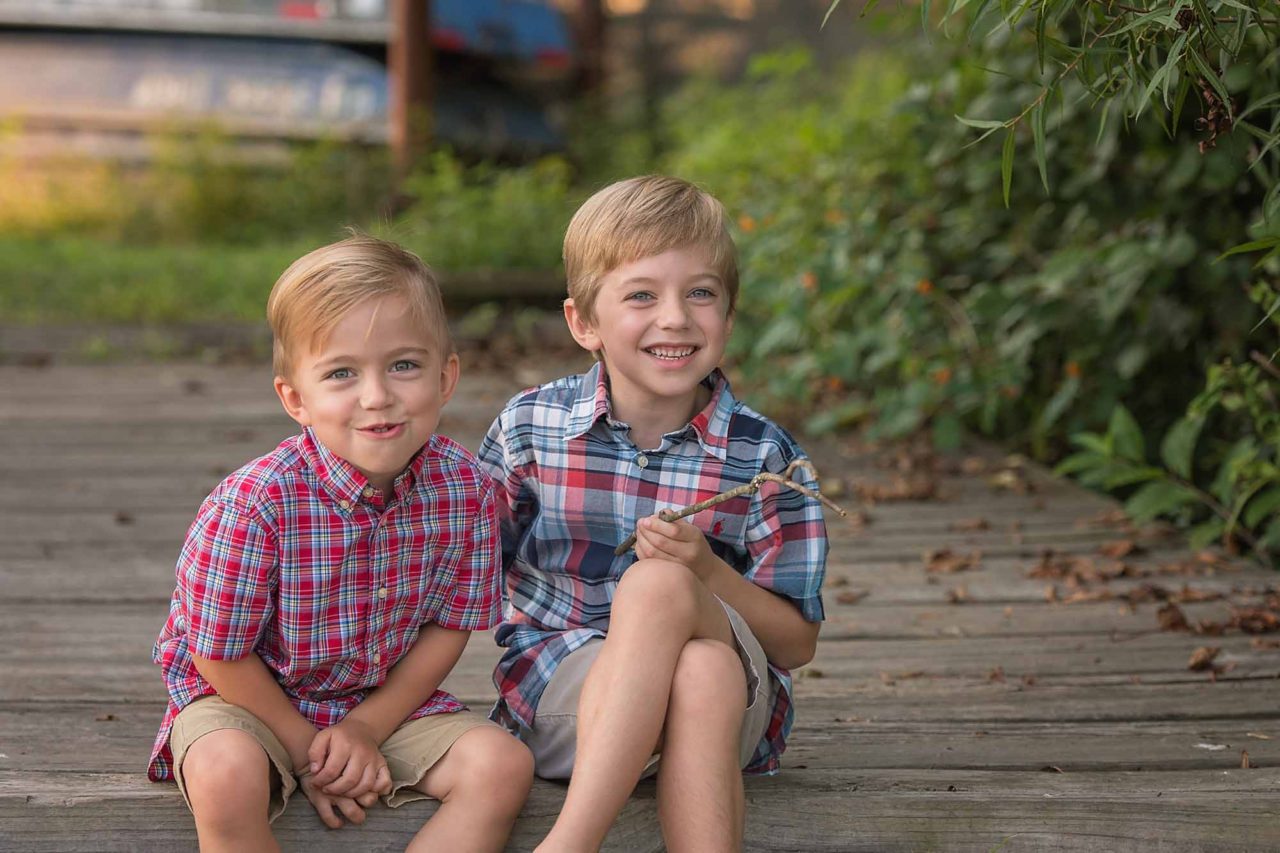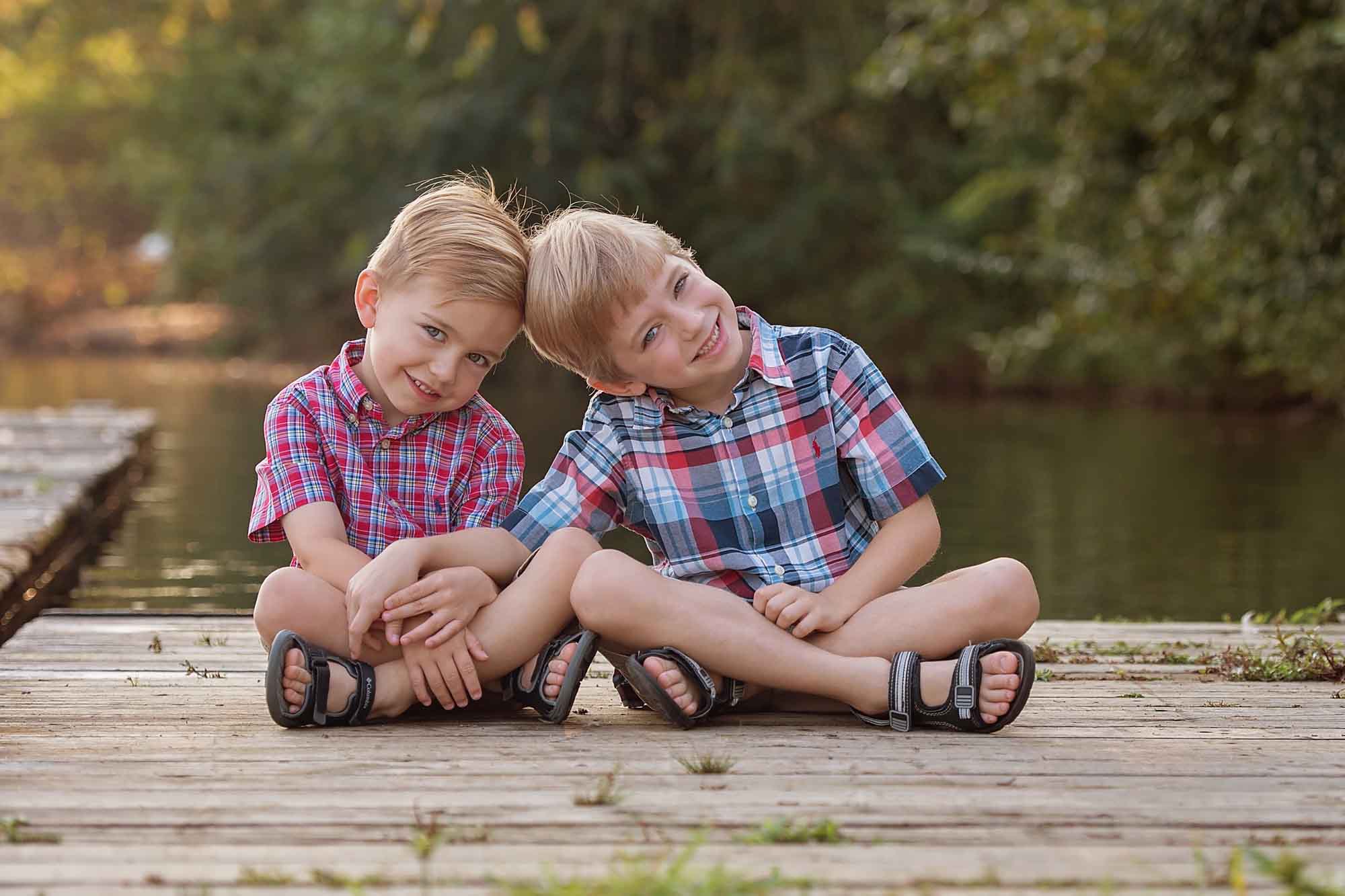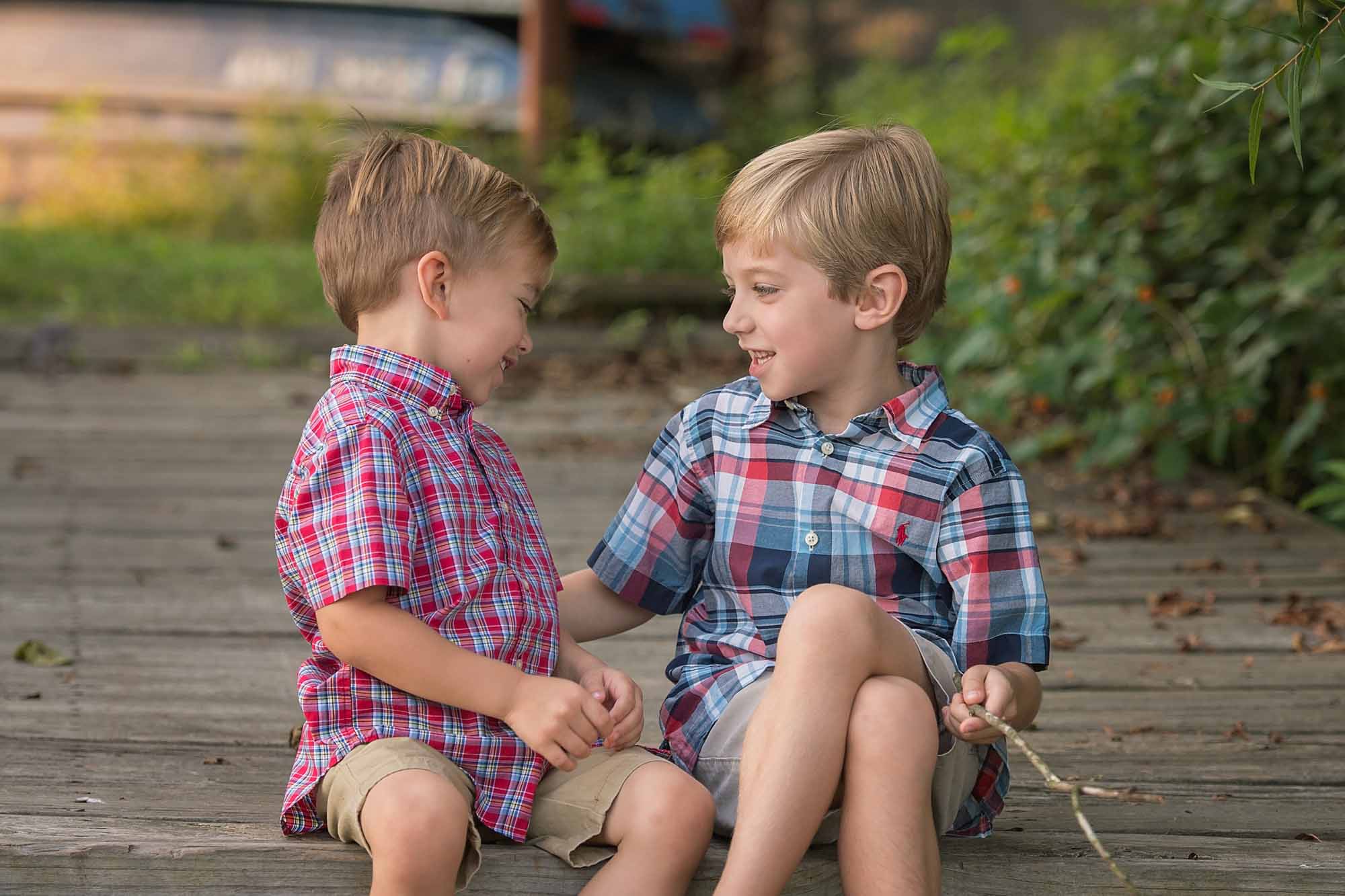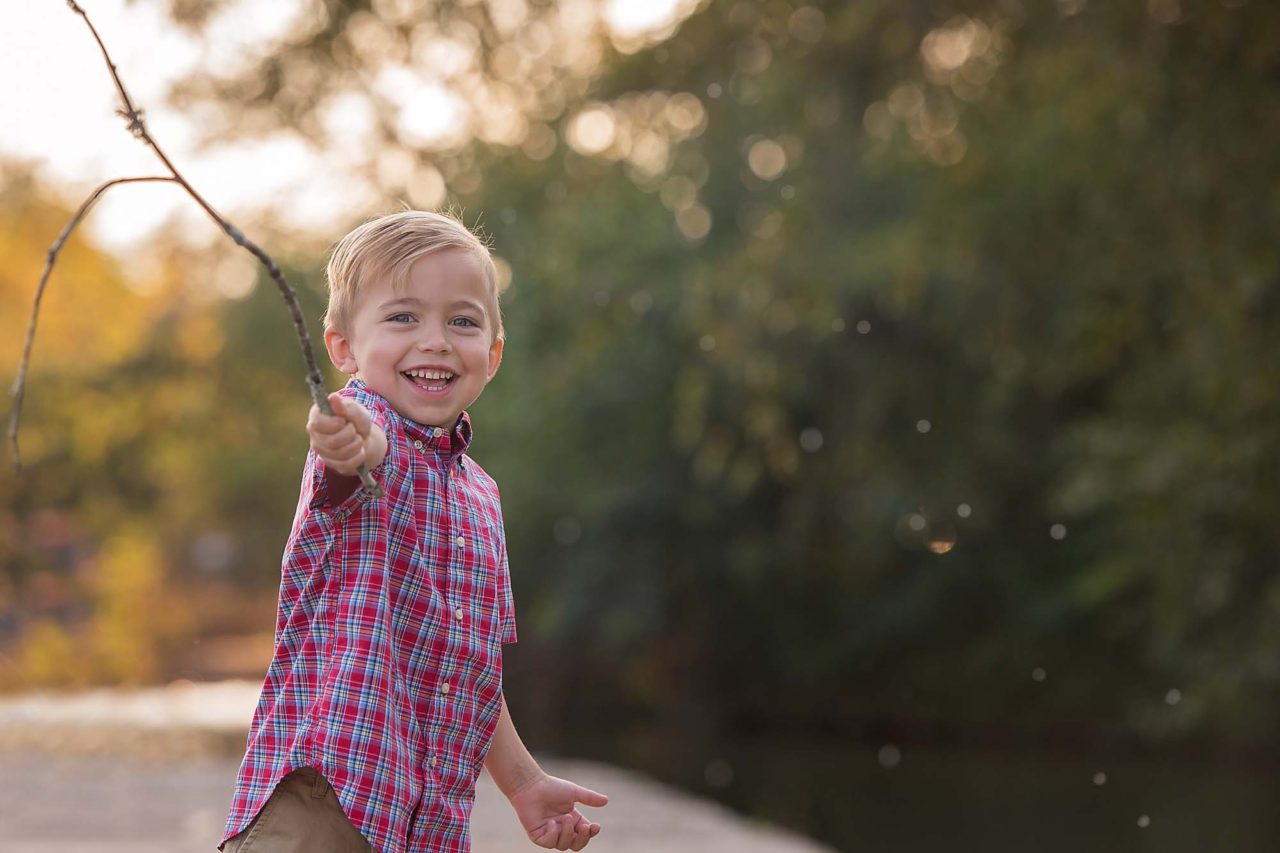 Sibling Giggles. These three were smiling and playing on the dock and that is when we were able to capture this perfect moment. It's captures like this that make me love my job the most!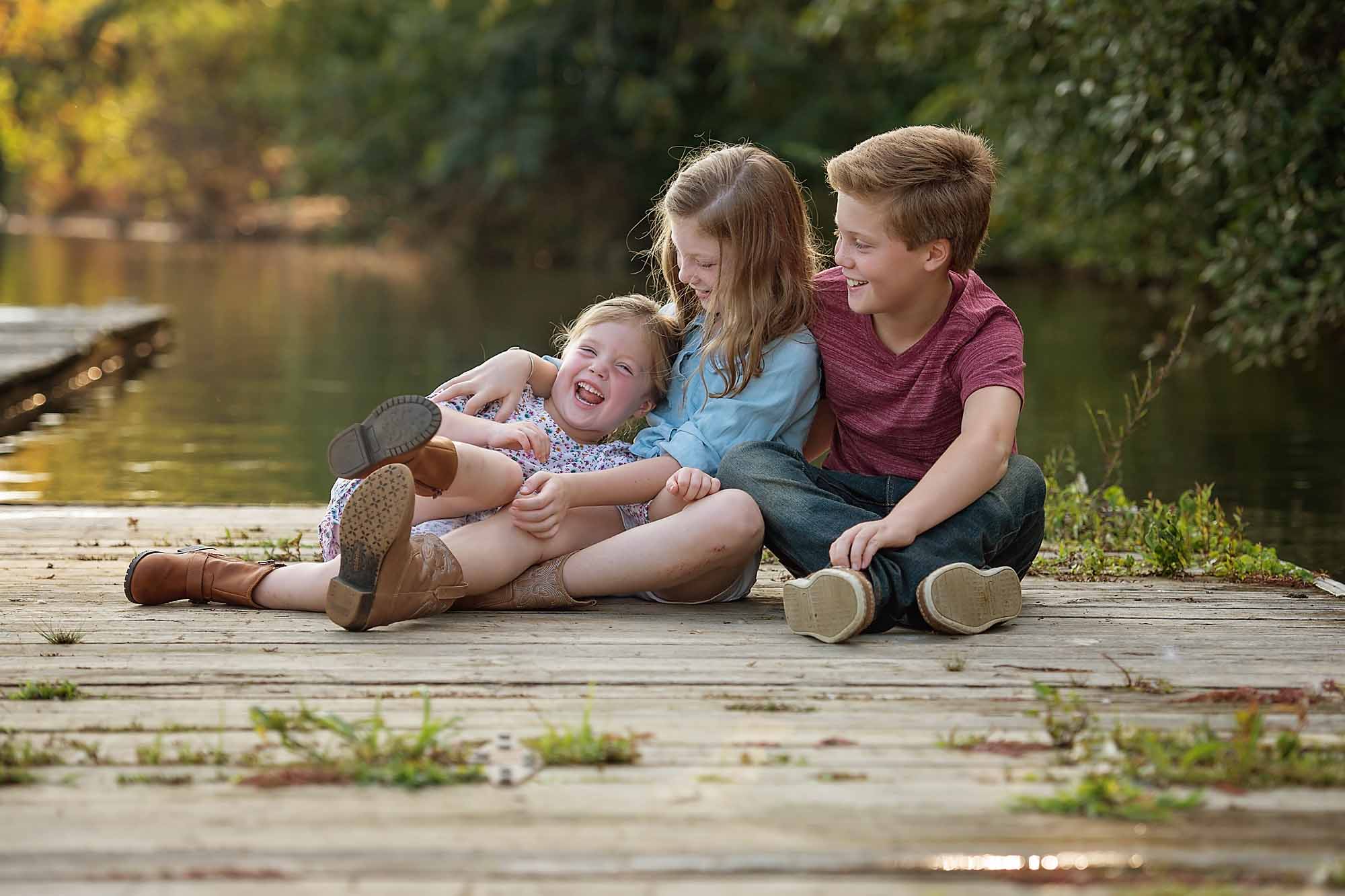 So, what are you waiting for … sign-up for the October 16th Evening River Session Charity Event here. Don't forget to have fun when you are out doing your annual family sessions this year, whether it be with me or someone else!
About the Roswell Family Photographer
Jennifer McCarren of Freckled Flower Photography specializes in newborn, child photography and family photography in North Atlanta, Georgia locations such as Alpharetta, Milton, Roswell, Dunwoody, Sandy Springs, Marietta and Canton.
Freckled Flower Photography is a proud member of  Professional Photographers of America.
Freckled Flower Photography has been featured more than once on Beyond the Wanderlust, Mozi Magazine, Inspire- Digital or Not Fine Art Photography Magazine, Photo Artistry, Pretty Forum and many others. I've also been published in CHIC Critique Magazine: The Vintage Issue, Young Kids Fashion Magazine and Petite Magnifique Magazine.
Contact me here to request more information about an Atlanta photography session, or you can follow me on Facebook, Instagram, and Pinterest, where I announce special offers and share my favorite images from recent photo sessions. I'd love to send you my newsletter as well – scroll up to enter your email address on the left.